EXPERIENCES
Spoilt for Choice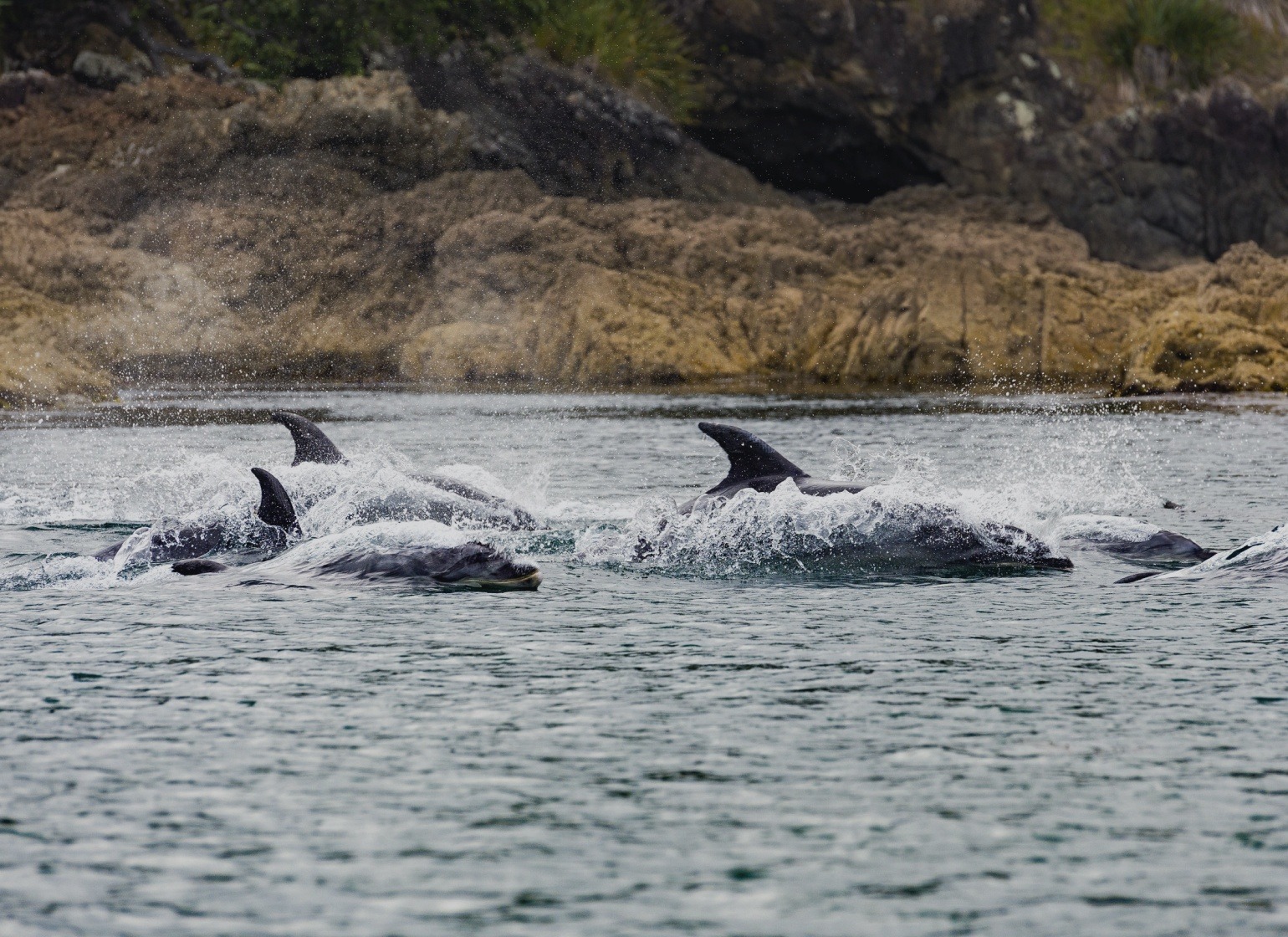 On the Helena Bay Estate, there is a wide variety of activities to enjoy
The wide choice means it is up to you to decide how much – or how little – you would like to do each day of your stay at Helena Bay Lodge.  For a slower pace, relax and unwind with a massage or facial treatment at our in-house spa, followed by an afternoon at the pool. For those keen to explore the expanses of the Lodge take a tour of the farm and gardens with one of our staff, cruise the coast on a kayak or paddle-board or take to the sky for a bird's eye view with a scenic flight in our very own Agusta Westland helicopter.
Follow the links below to discover all the options available and learn more.
ON-SITE EXPERIENCES
At Helena Bay Estate
Helena Bay Lodge is situated on the north-east coast of New Zealand's North Island. Lying in a secluded bay, we are ideally located to provide easy access to the Bay of Islands and Poor Knights Islands.
Mohei Pavilion
We have a specially designed day pavilion at one of our most beautiful private beaches, Mohei Bay. It houses a kitchenette, bathroom, shower, and sun loungers along with a fabulous outdoor area – perfect for a day escape within the property.

Mohei Pavilion is complimentary and available to book exclusively any time during your stay, or if you are feeling adventurous, you can choose to kayak there. Not only does the pavilion offer complimentary non-alcoholic beverages, we also have a fantastic take-away picnic menu which you can request to be set up at a pre-arranged time.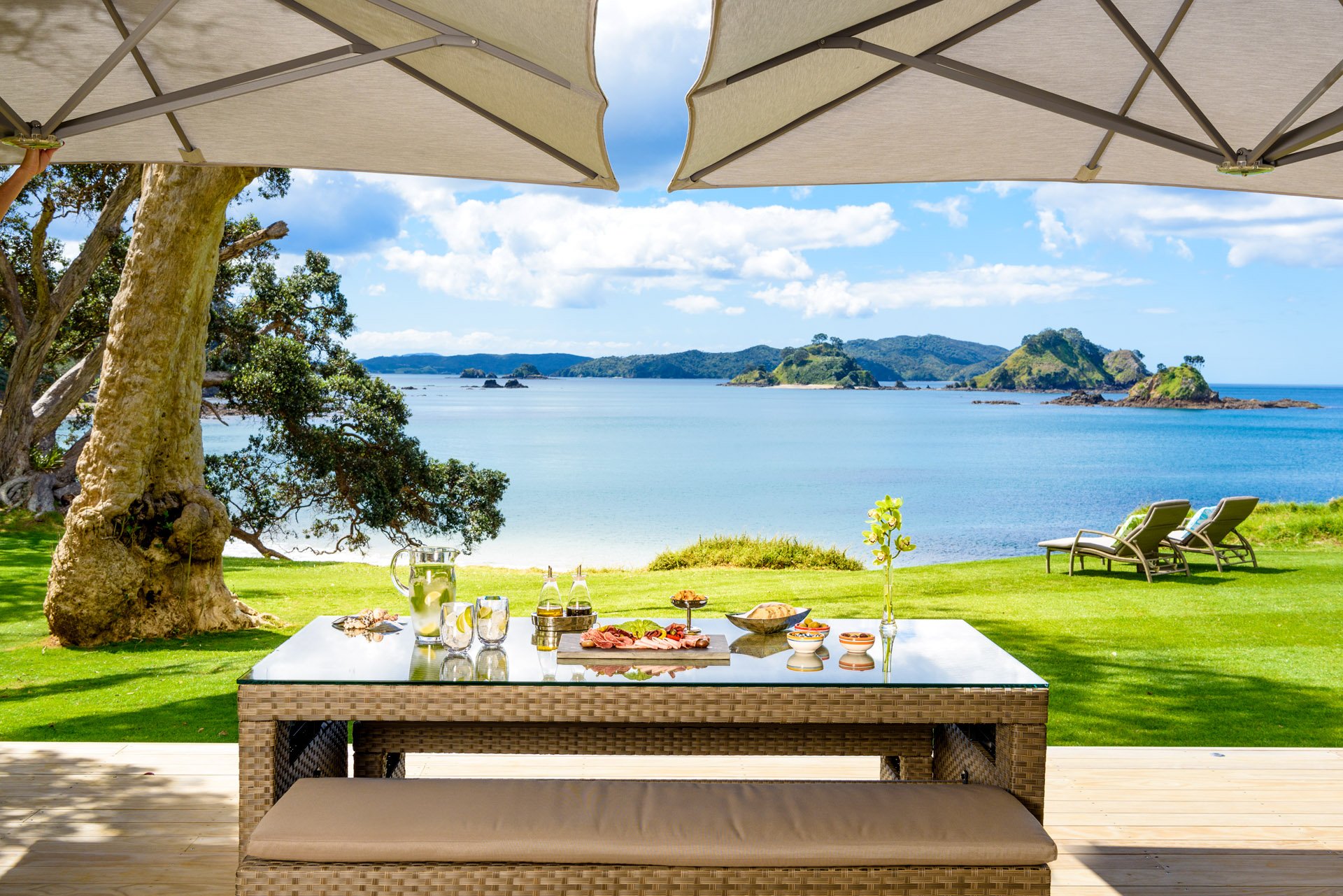 Walks on the Property
We have many beautiful walking trails on the property. They are signposted, so don't worry about getting lost. They showcase the beautiful fauna and flora that New Zealand has to offer. The flora is particularly unique in New Zealand as it has evolved in isolation for millions of years.

Our walking trails will take you through peaceful native bush where you will see varied plant and animal life, including the silver fern or 'ponga', New Zealand's national symbol.

For those choosing a late-night stroll, glow worms can be seen amongst the vegetation in a valley on the property. These gnat larvae use their glowing lights to attract small flying insects into a snare of sticky threads. Their lights resemble a star-filled night sky. Māori call them titiwai, which refers to lights reflected in water.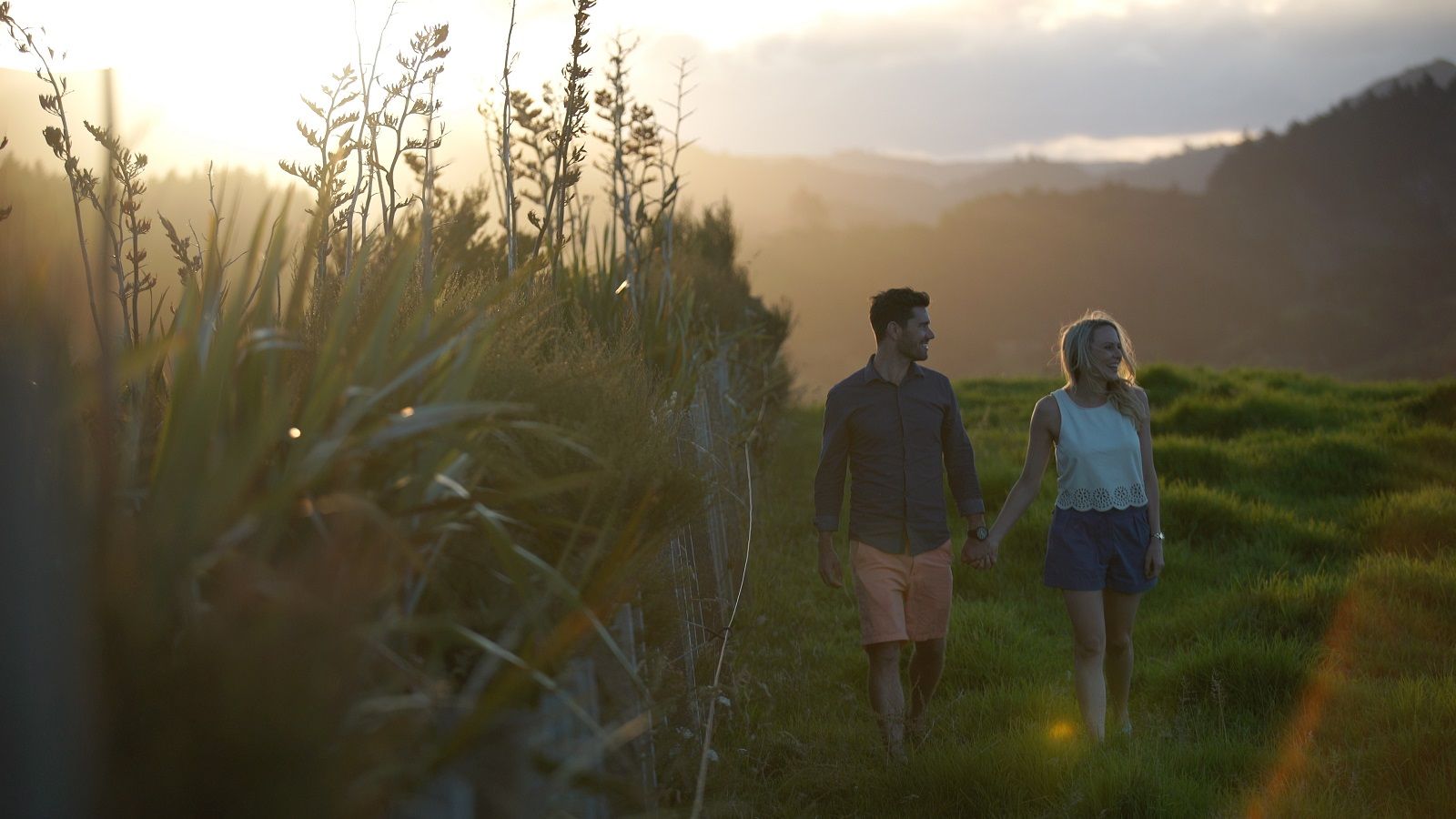 Bird Watching
The property abounds with a variety of bird life, both native and introduced. Many native species are flourishing, assisted by our comprehensive trapping programme to reduce predators, providing safe habitats for our avian friends.

See the link below to discover a few of the birds you may meet during your stay.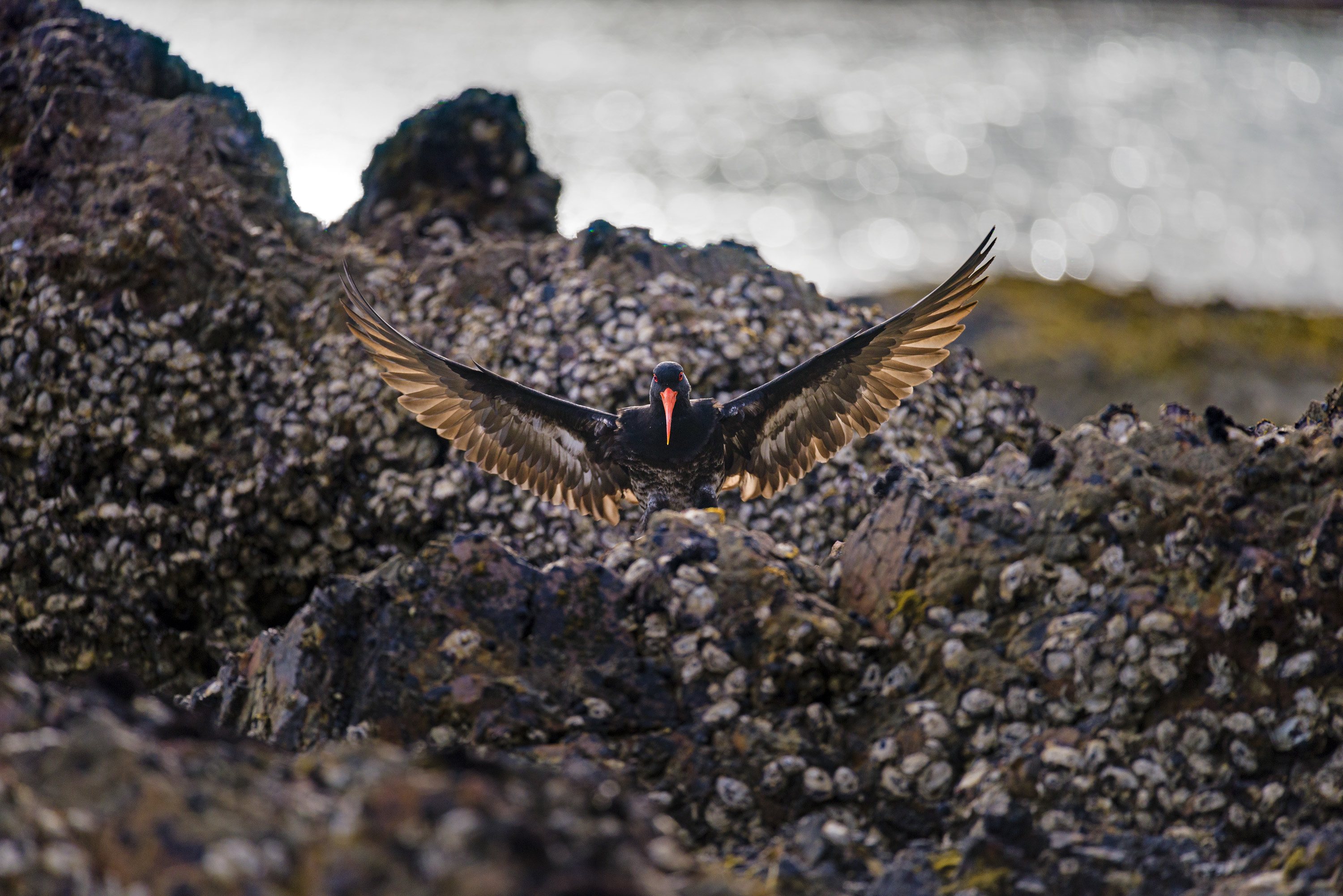 Mountain Bikes
Our trails aren't just for walking; we also have mountain bikes and top-of-the-range electric bikes for you to use. From beginner to advanced, we have marked tracks for every level providing a great way to cover a lot of ground in a short space of time and burn off some calories.

Additional maps are available to show the extended local area and communities should you wish to venture further afield.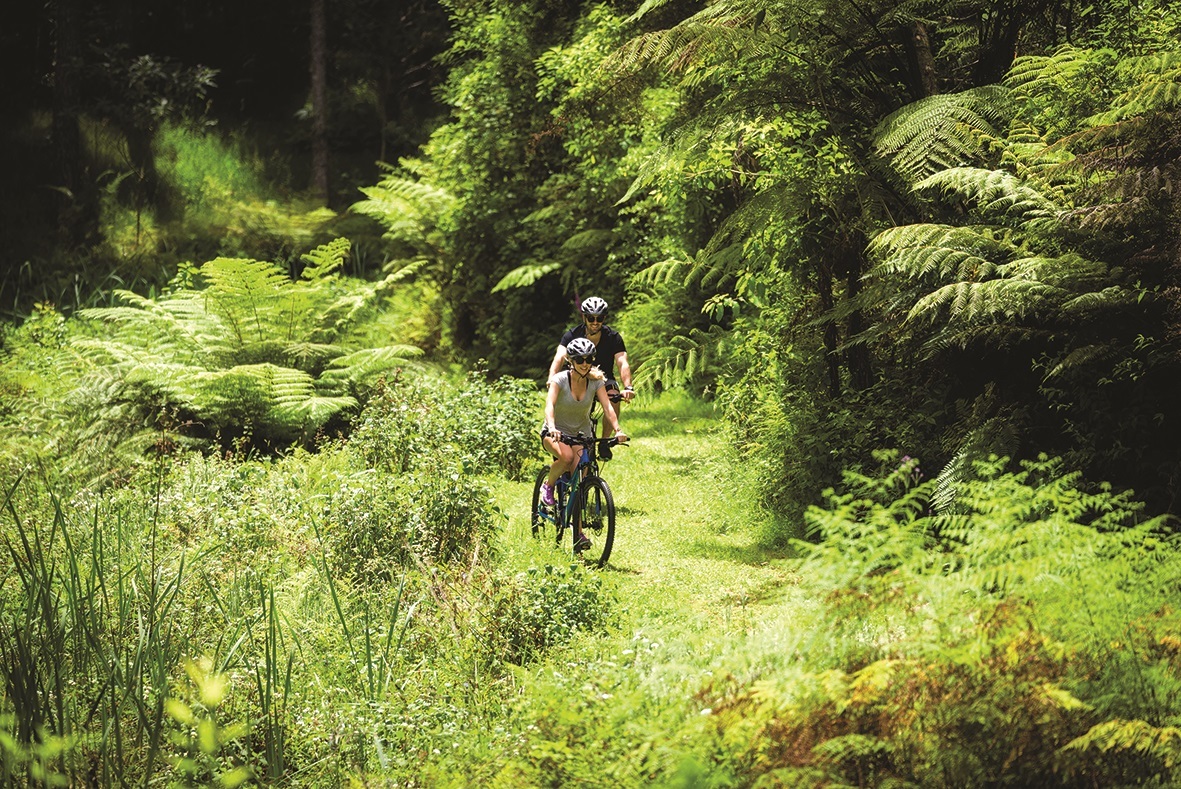 Polaris 4WD Rangers
We have electric 4WD Polaris Rangers comfortably seating two persons to use any time during your stay. With over 800 acres to explore, why not make your way to the highest point on our property (near the helipad) to watch the sunset or take a trip to one of our four private beaches.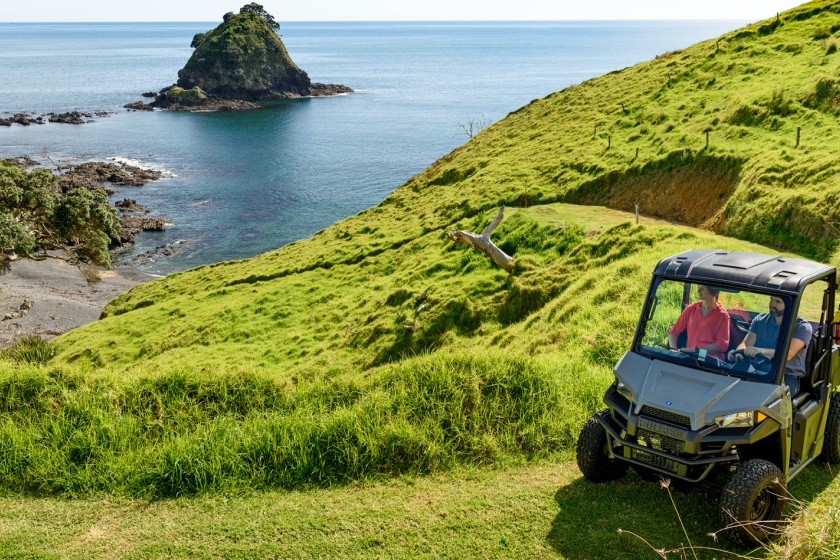 Tennis
Our tennis court is open to guests all year round and is floodlit for those who wish to play in the evening. If you don't have a partner to practise your backhand with, we have a tennis ball machine which simulates playing, along with other various training modes to try. Alternatively, the AstroTurf can be arranged for football, volleyball or badminton.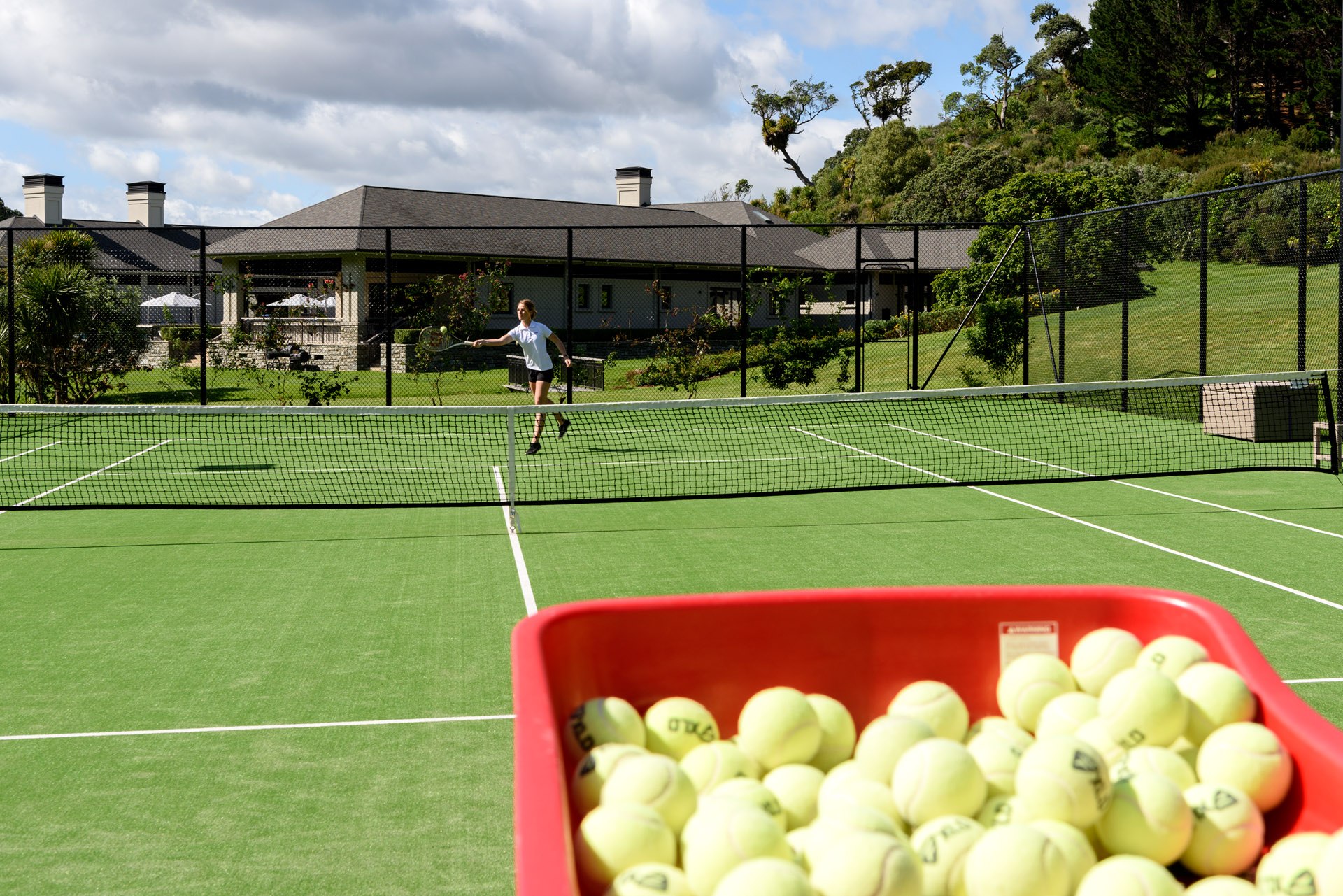 Farm & Garden Tour
Our Lodge is just as exciting outdoors as it is indoors. With numerous gardens and animals to visit over a diverse and varied landscape, a personalised farm and garden tour with our knowledgeable staff is a must-do whilst staying with us to learn more about the relationship between nature and our reliance on it.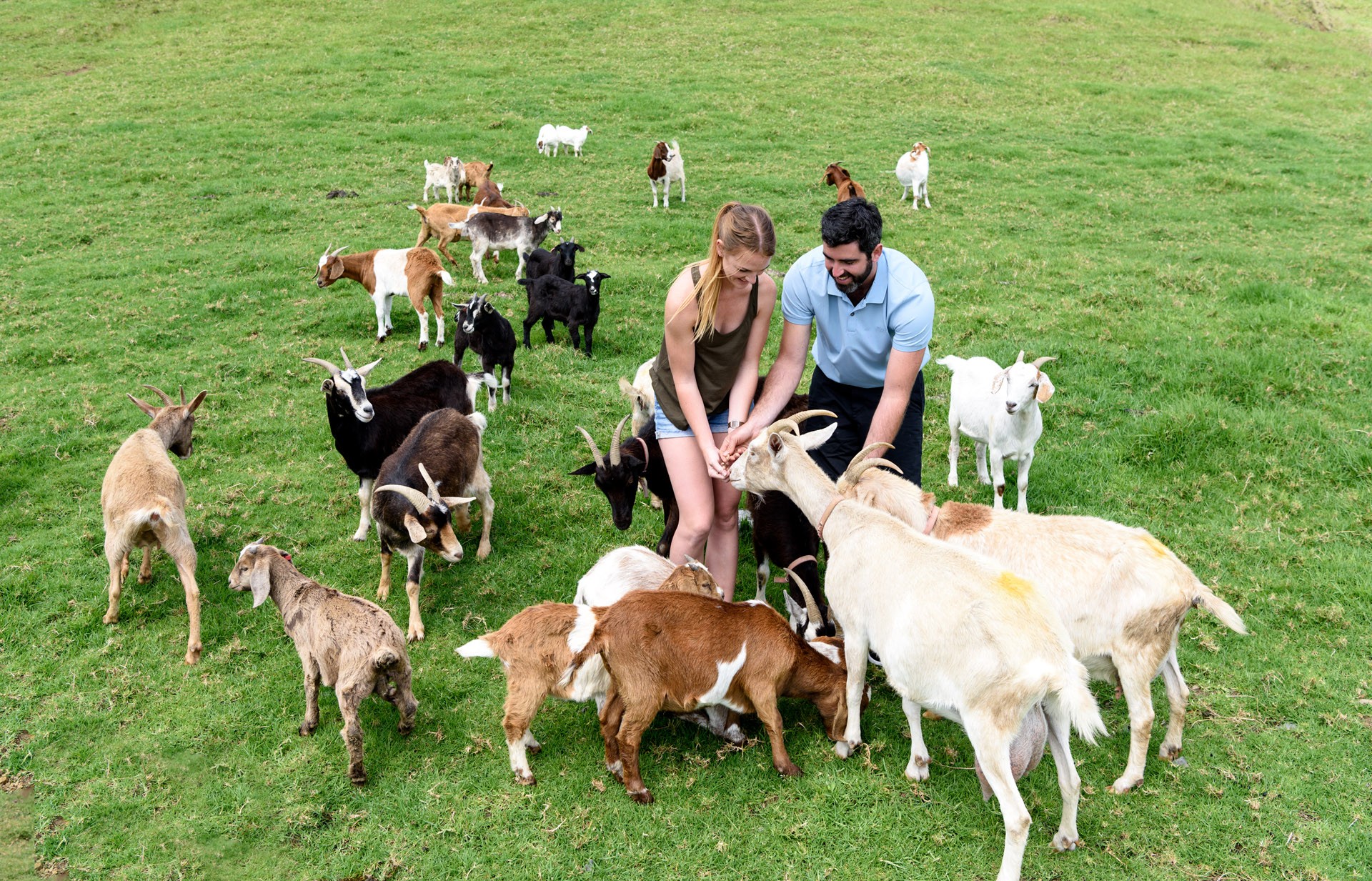 Claybird Shooting
Aim, fire, and experience the thrill of claybird shooting at our purpose-built shooting range. Claybird shooting is a great activity for those who enjoy shooting and want to harness their aim in a safe and cruelty-free environment. Learn to safely handle a shotgun in the company of a professional instructor, and take aim at the flying orange targets. Follow your tutor's advice carefully, and you'll never forget the satisfaction of shattering your first clay!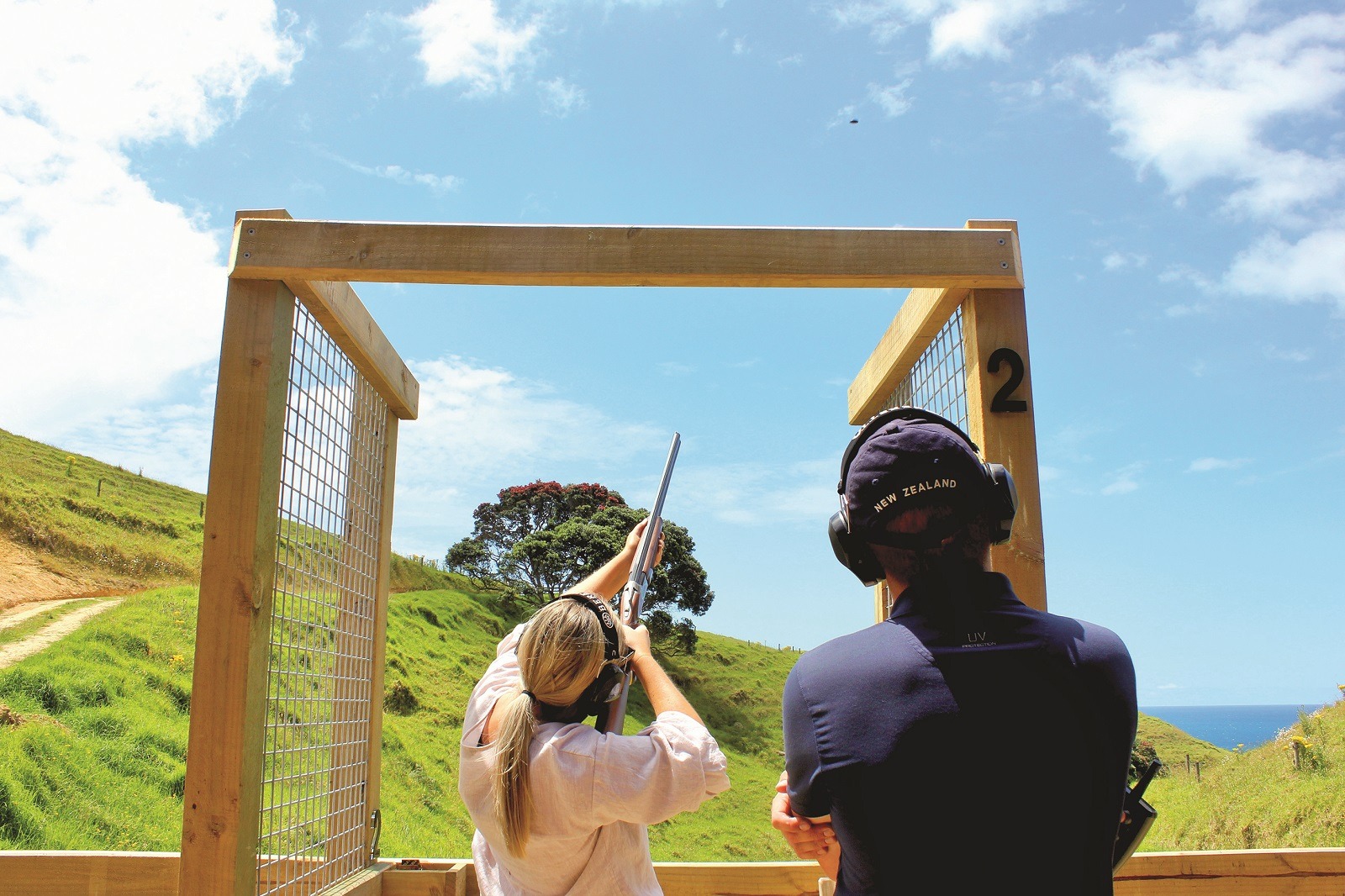 Massage & Facial Therapy
Indulge in one of our luxurious massage therapy treatments to relax muscles, soothe nerves, and revitalise joints for a healthier and happier you. We use Pharmos Natur products created purely from European medicinal plants to provide benefits from nature, by nature.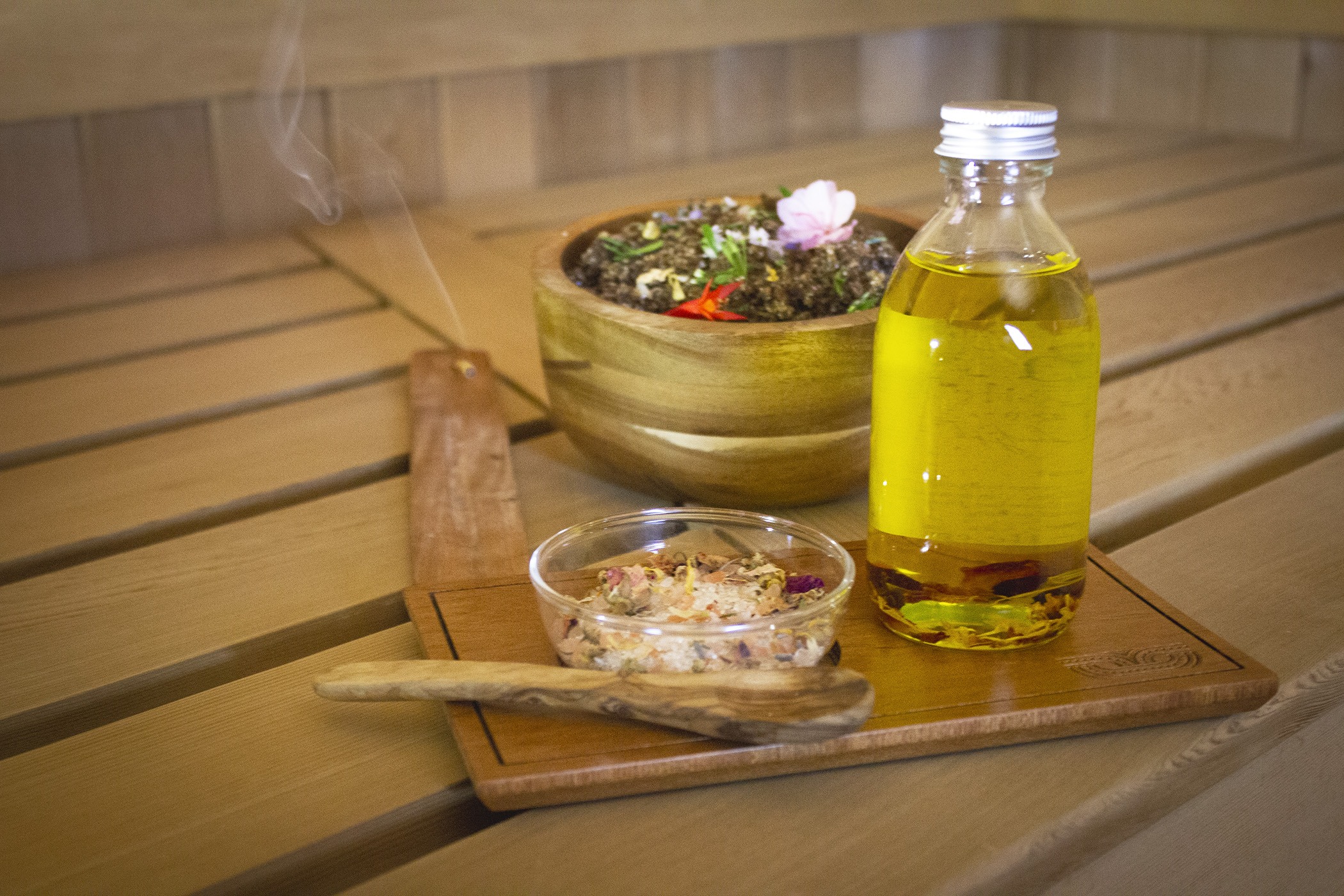 Spa World
Constructed to reflect the character of a traditional Russian Banya (bathhouse) our Spa World and pool is exquisitely decorated with over a million ceramic tiles imported from Italy. It houses a dry sauna, steam room, cool plunge pool and retreat room along with private changing rooms. Don your dressing gown and slippers as we welcome you to indulge, enjoy, relax and unwind. Spa World facilities are available for use from 5am to 10pm.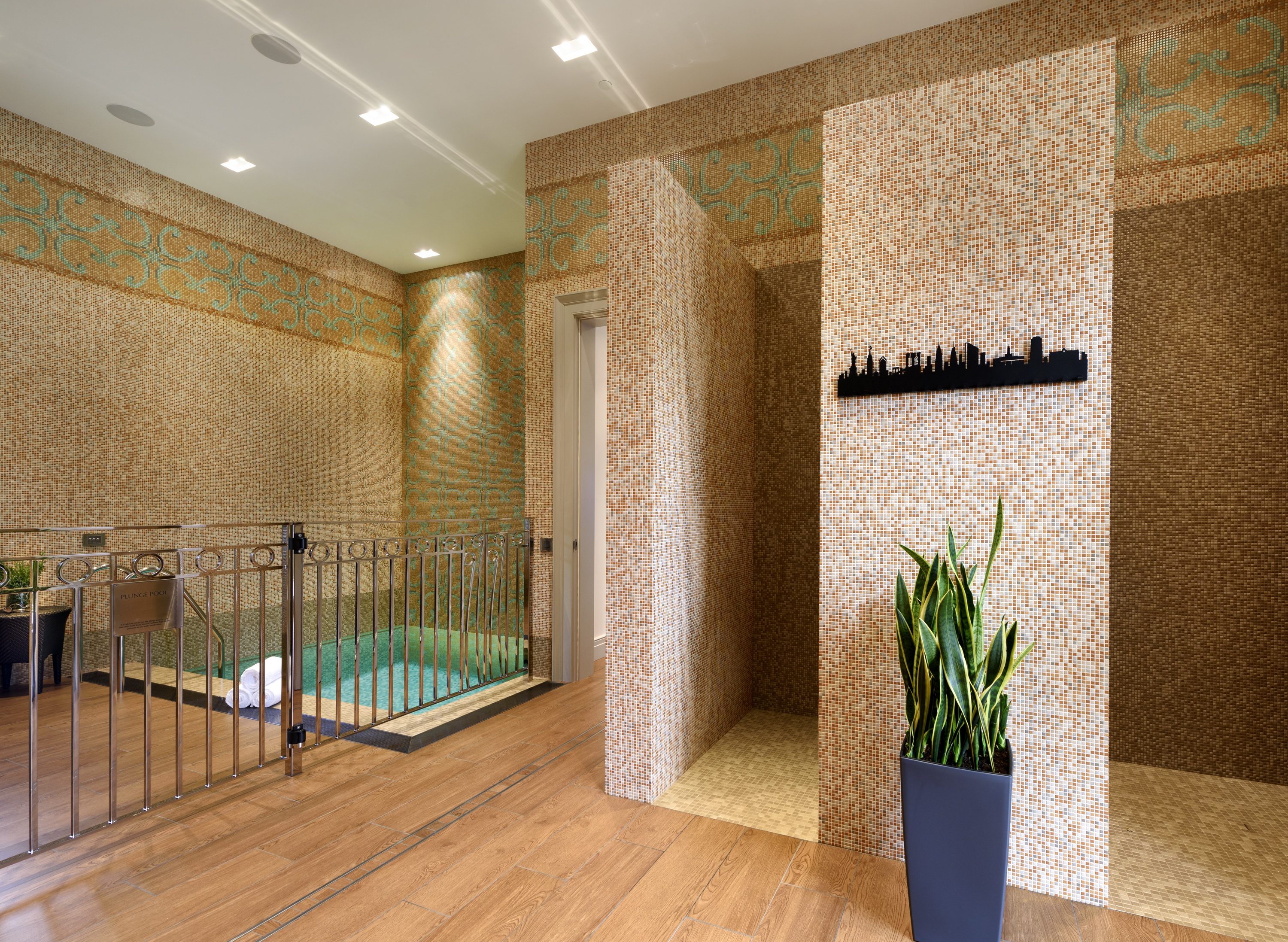 Swimming Pool
The central courtyard of the lodge surrounds a spectacular 25-metre heated swimming pool which is kept at 28°C (82°F) and opens from 5.00am to 10.00pm. The outdoor pool is ideal for gentle morning exercise or to unwind after a busy day. Afterwards, why not enjoy the opportunity to lounge on our poolside terrace and soak up the sun.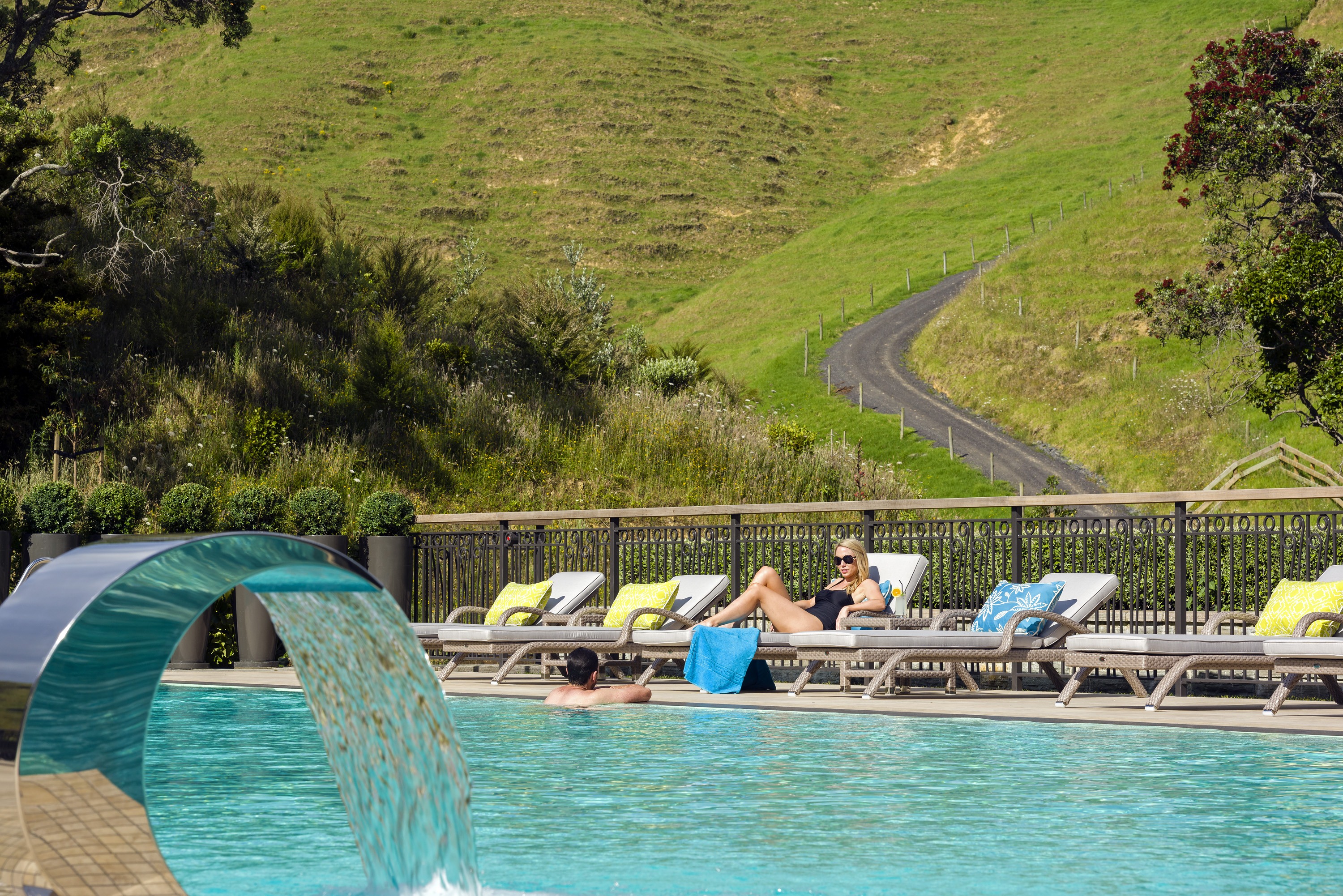 Gymnasium
Looking for a way to start your day full of energy? Our gymnasium is open 24 hours a day and is fully equipped to include a treadmill, exercise bike, elliptical cross trainer, upper body trainer, rowing machine as well as free weights and gymnasium accessories. We have complimentary water and soft drinks available and the Spa is just next door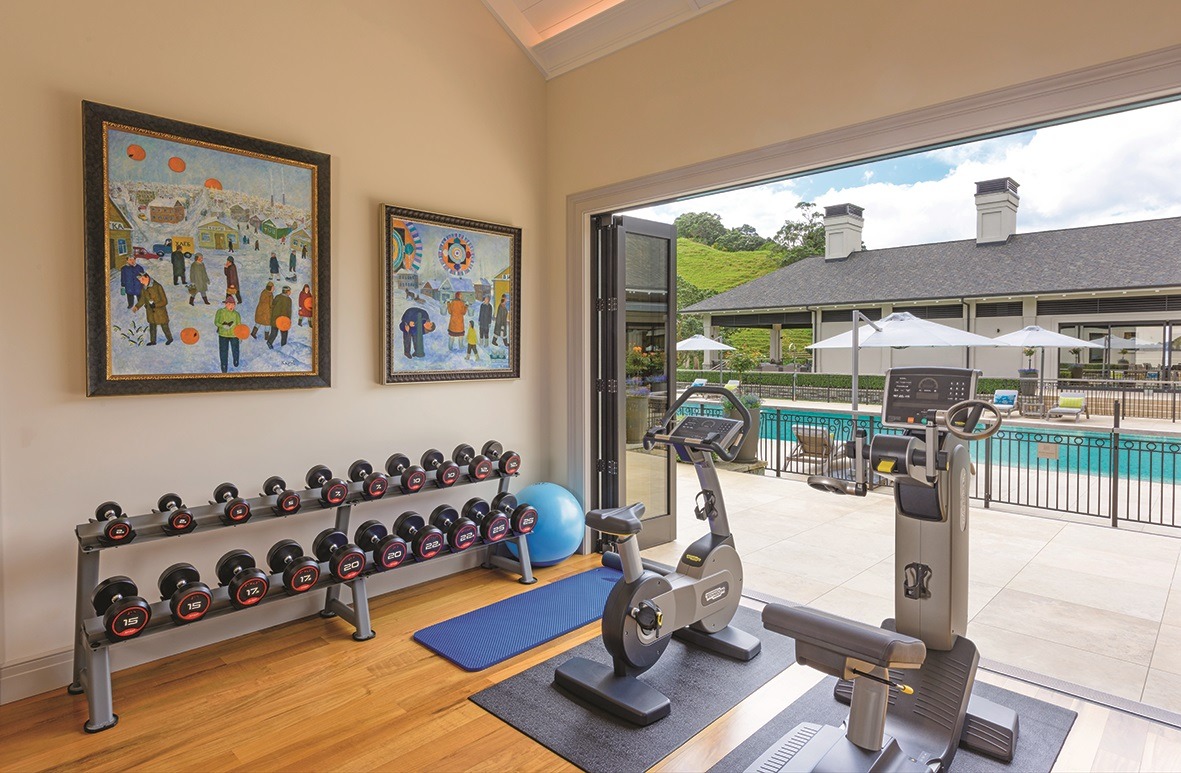 Ruru
Helena Bay Lodge owns and operates RURU – a 14.2m (46.5ft) luxury cruising and fishing vessel. Designed from the keel up with safety and comfort in mind, it comes fully equipped with two bathrooms and a hot freshwater shower. Spacious indoor and outdoor spaces ensure no matter what the weather, enjoyment with comfort and shelter from the elements is available. Our friendly crew can take care of up to twelve guests at a time.

Ruru is the perfect vessel for fishing the local waters and we have all the equipment required no matter which type of fishing you enjoy. For those wishing to explore the nearby coastline, the Bay of Islands or Poor Knights Islands are a must-do experience. We also have stand-up paddleboards, kayaks, and snorkeling gear for added close-up enjoyment of marine life. Both full and half-day charters are available and can be customized to ensure everyone makes the most of their stay.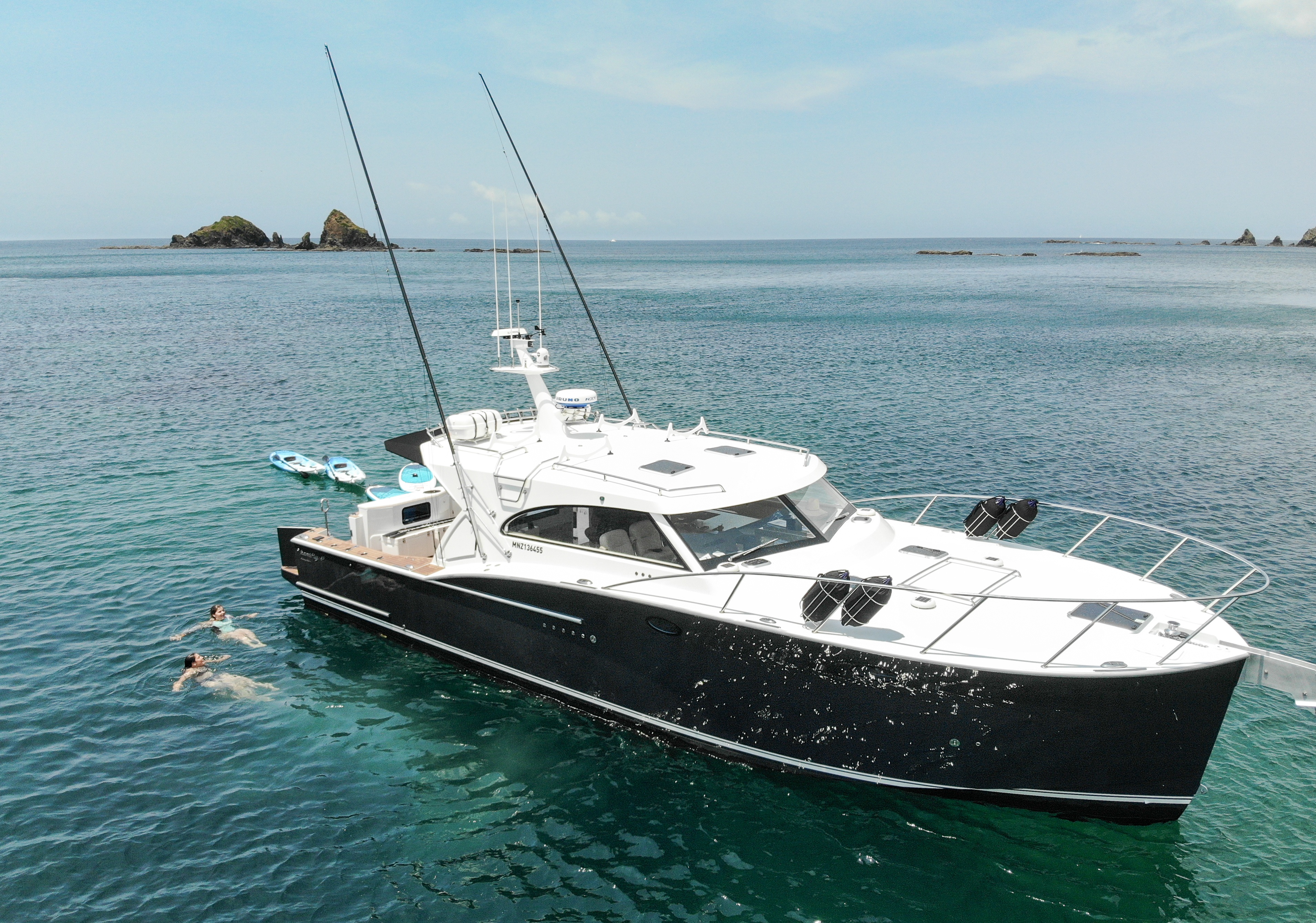 Fishing
Keen on fishing but don't want to venture out too far? Then why not enjoy an afternoon by the water on our very own pontoon. We have an extensive range of top-quality fishing equipment and can put down burley to attract plenty of fish from the reef waters of Helena Bay where you can find an abundance and vast variety of fish. Snapper is one of New Zealand's highly prized eating fish and is often caught off our jetty or surrounding rocks. Bring back any 'keepers' and our chefs will prepare and cook it for you - it doesn't get much fresher than that!

Please be aware that New Zealand has strict marine conservation laws, including the size and quantity of catch. We will provide you with all necessary measuring equipment and will advise you of your catch limit for each species. If you wish to try for big-game or test the open waters, please check our Ruru page for more.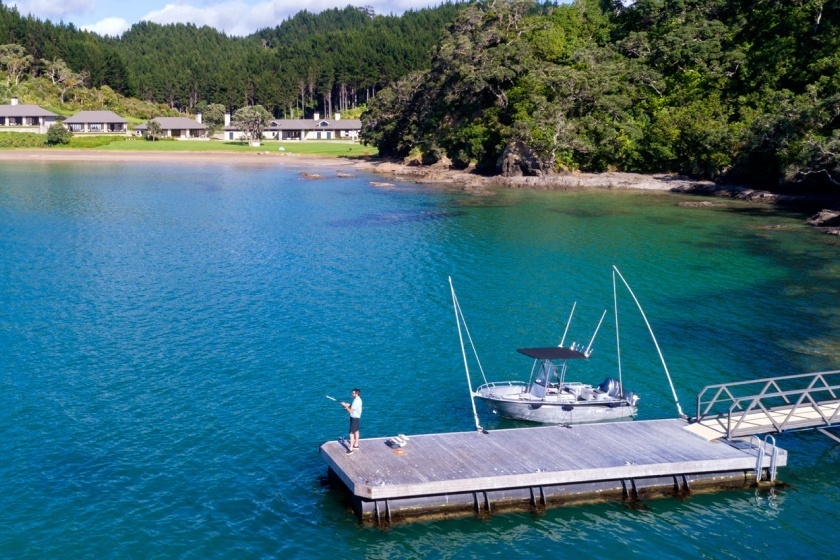 Kayaks and Stand-up Paddleboarding
We have a beautiful and fascinating natural coastline waiting for you to explore. We have top-of-the-range Barracuda kayaks to try, including fishing kayaks and our incredibly lightweight sea kayaks. Not only is it a great way to explore our property from the water, it is also a great way to improve your fitness and strength. We also have multiple Stand-up paddleboards, a great activity to perfect your balance and get great views as you surf along the sea.

Dip beneath the waves and discover a coastal under-water world by making use of our complimentary snorkeling equipment. Spot fish, coral, crustaceans and kelp forests.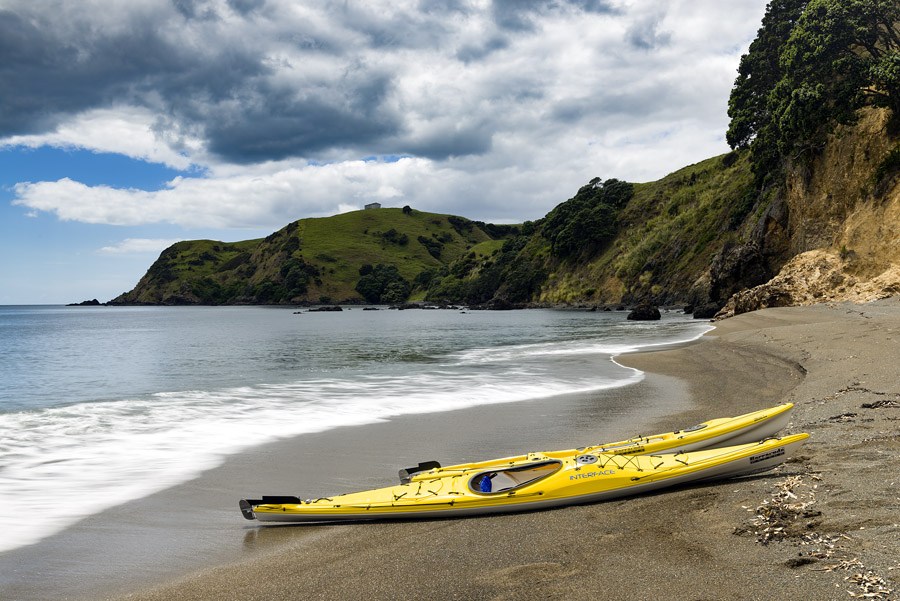 OFF-SITE EXPERIENCES
Explore Northland
Helena Bay Lodge is situated on the north-east coast of New Zealand's North Island. Lying in a secluded bay, we are ideally located to provide easy access to the Bay of Islands and Poor Knights Islands.
Mountain Biking
Adrenaline and fitness all in one! Mountain bike through almost 50 kilometres of world-class trails of varying difficulty at Waitangi Mountain Bike Park. From downhill riding, jump trails and cross country right through to beginners, there are tracks to suit all ages and levels of experience. Range of facilities onsite:

• Electric mountain bike hire
• Full suspension bike hire
• Kid's bikes
• Guiding and coaching
• Onsite café
• Shuttles

Approximately 1 hour 10 minutes by road transfer or 12-minute helicopter flight.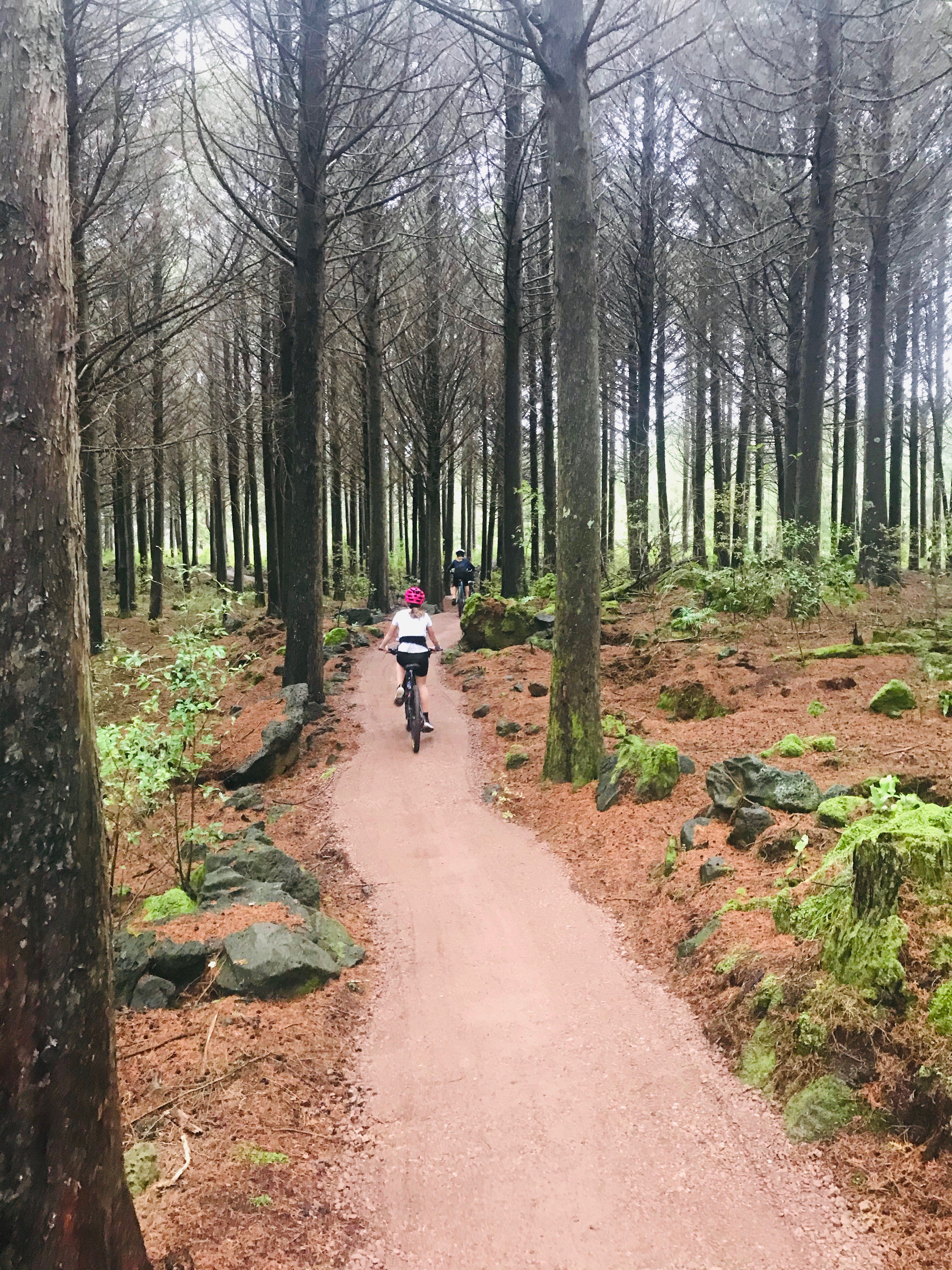 Wineries & Restaurants
Northland is known for its high-quality produce and wines that are revered all over the world. We have our recommendation list for those who wish to sample this through some of the nearby restaurants and wineries.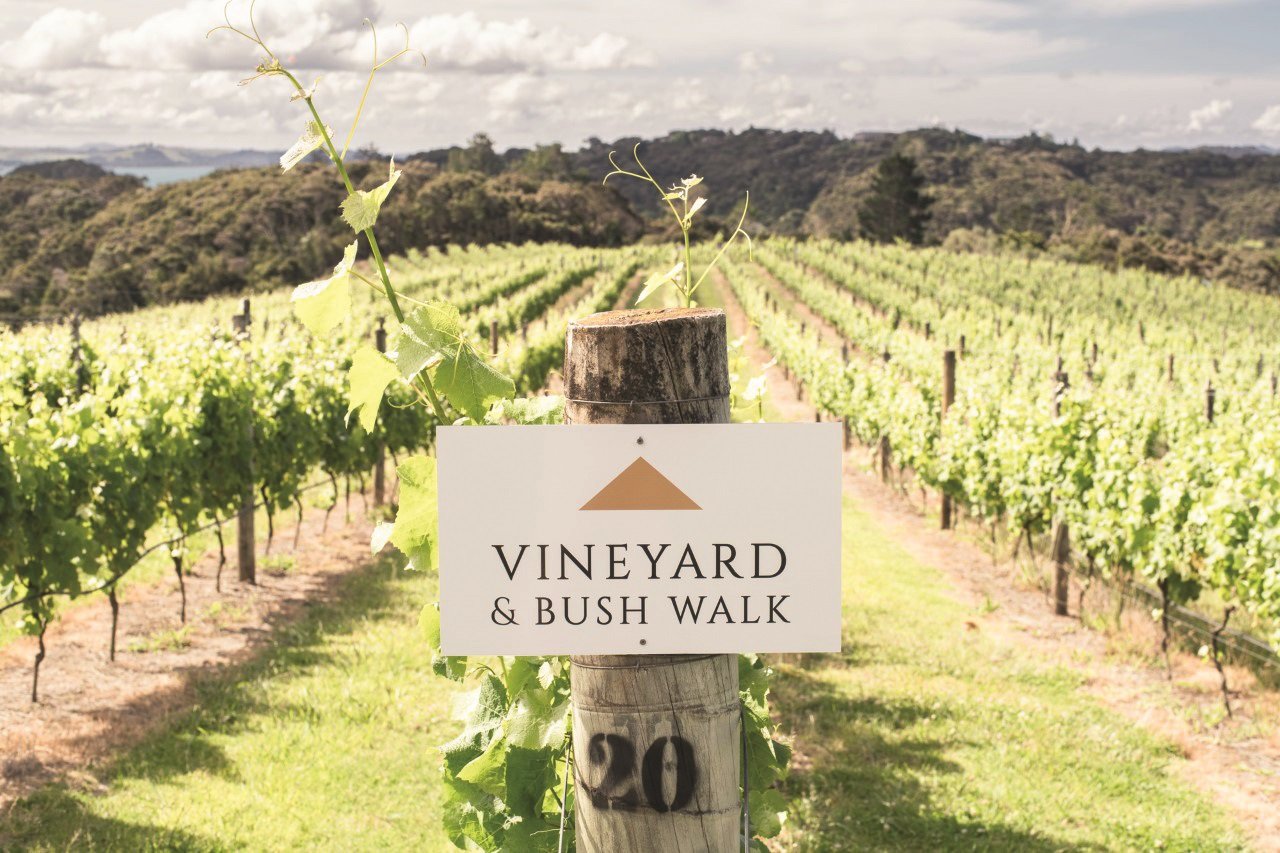 Golf
If you enjoy golf, then look no further. We have some world-renowned courses nearby, just waiting for you to try. Boasting some of the most majestic views in the golfing world, let us organise a bespoke golf tour you won't forget! We can even arrange a helicopter pick up and drop off for those special courses a little further afield. Fit for a president!

Kauri Cliffs was designed and built by David Harman of Golf Course Consultants Orlando, Florida. Fifteen holes view the Pacific Ocean, six of which are played alongside the cliffs which plunge to the sea. One hour 40-minute road transfer or a 21-minute helicopter flight.

Waitangi Golf Club is a local public golf course providing exciting and ever-changing challenges to the golfer and a tremendous panorama of sea and island views. One hour 10-minute road transfer or 12-minute helicopter flight.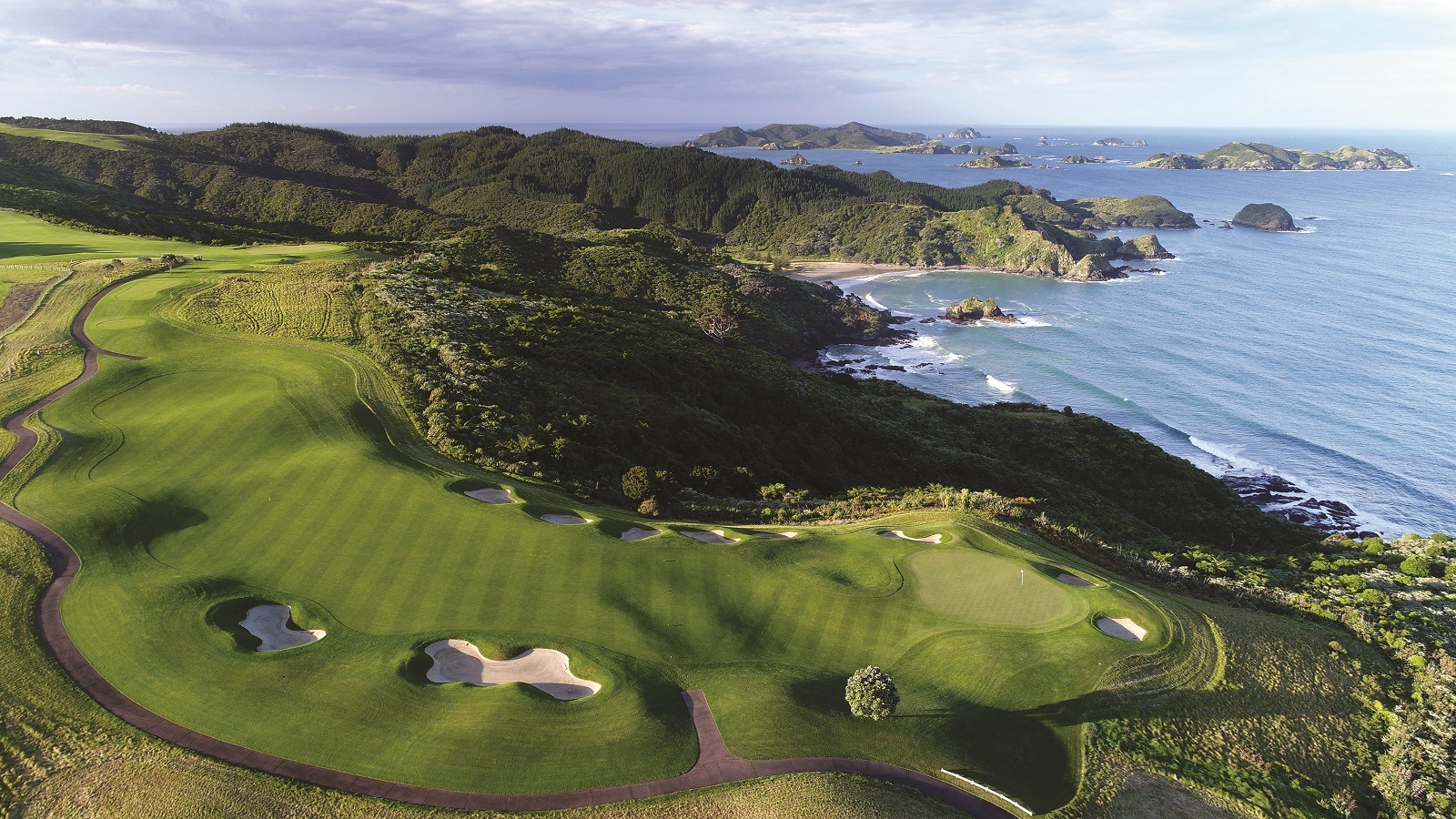 Waitangi Treaty Grounds
Learn New Zealand's history of how two peoples came together as one under the Treaty of Waitangi, Te Tiriti o Waitangi. This is an absolute must-do for anyone visiting New Zealand. Your tour will take you through native forest with stunning views of the Bay of Islands. See the intricate carvings, traditional waka (canoe) and experience the hāngi. Not only will you enjoy inspiring Māori cultural performances, you will also discover the momentous events that shaped our nation in 1840.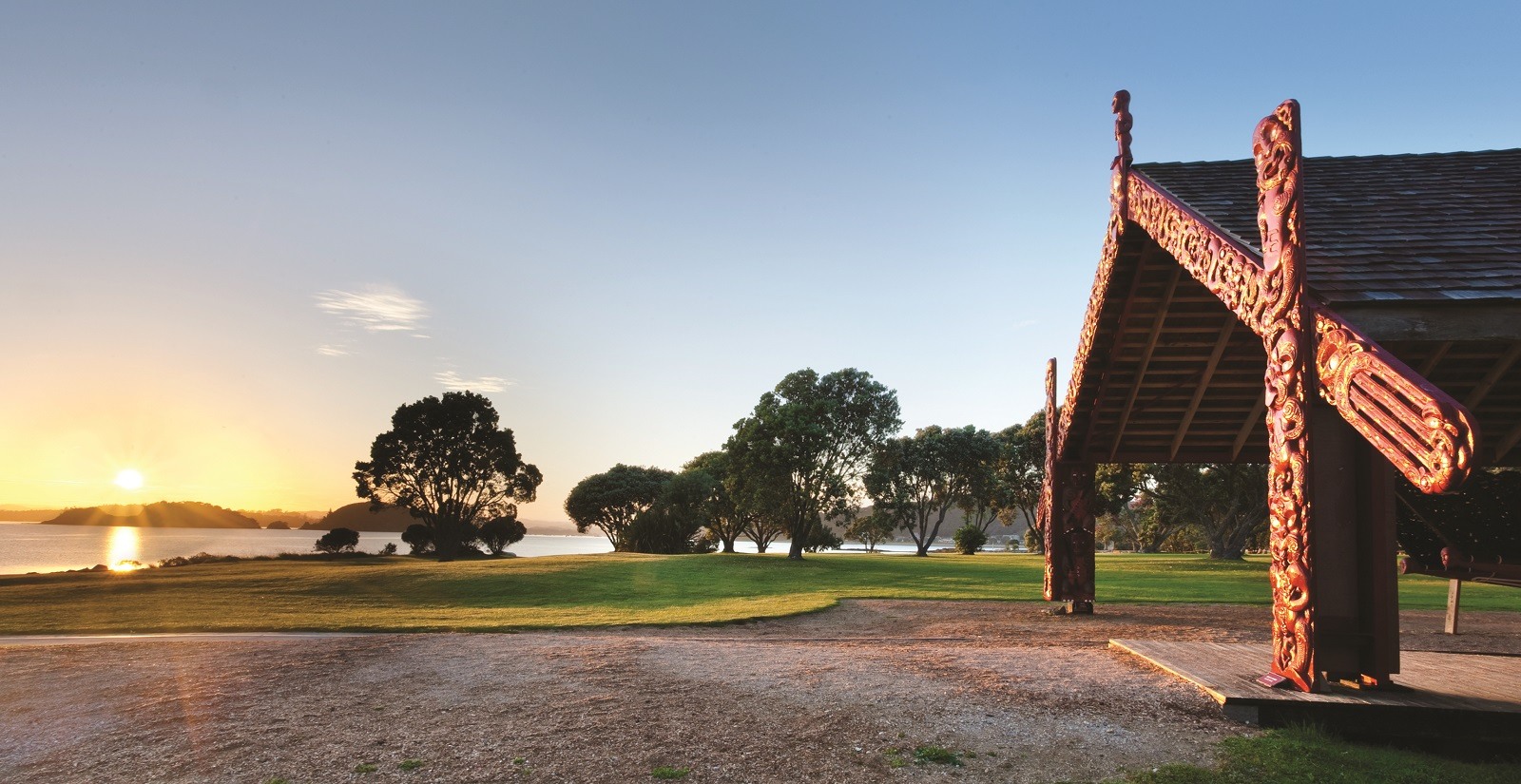 Horse Trekking
Horse trekking is a wonderful way to see the stunning Tutukaka coastline, with expansive views stretching north and out to the Poor Knights Islands.
We work with a boutique provider who will take complete care of you while you enjoy a comfortable ride with their beautiful, well-loved horses through scenic farmland with stunning ocean views and secluded beaches. There is also the added opportunity to swim with the horses in the ocean.
Confident beginner, intermediate and advanced riders only.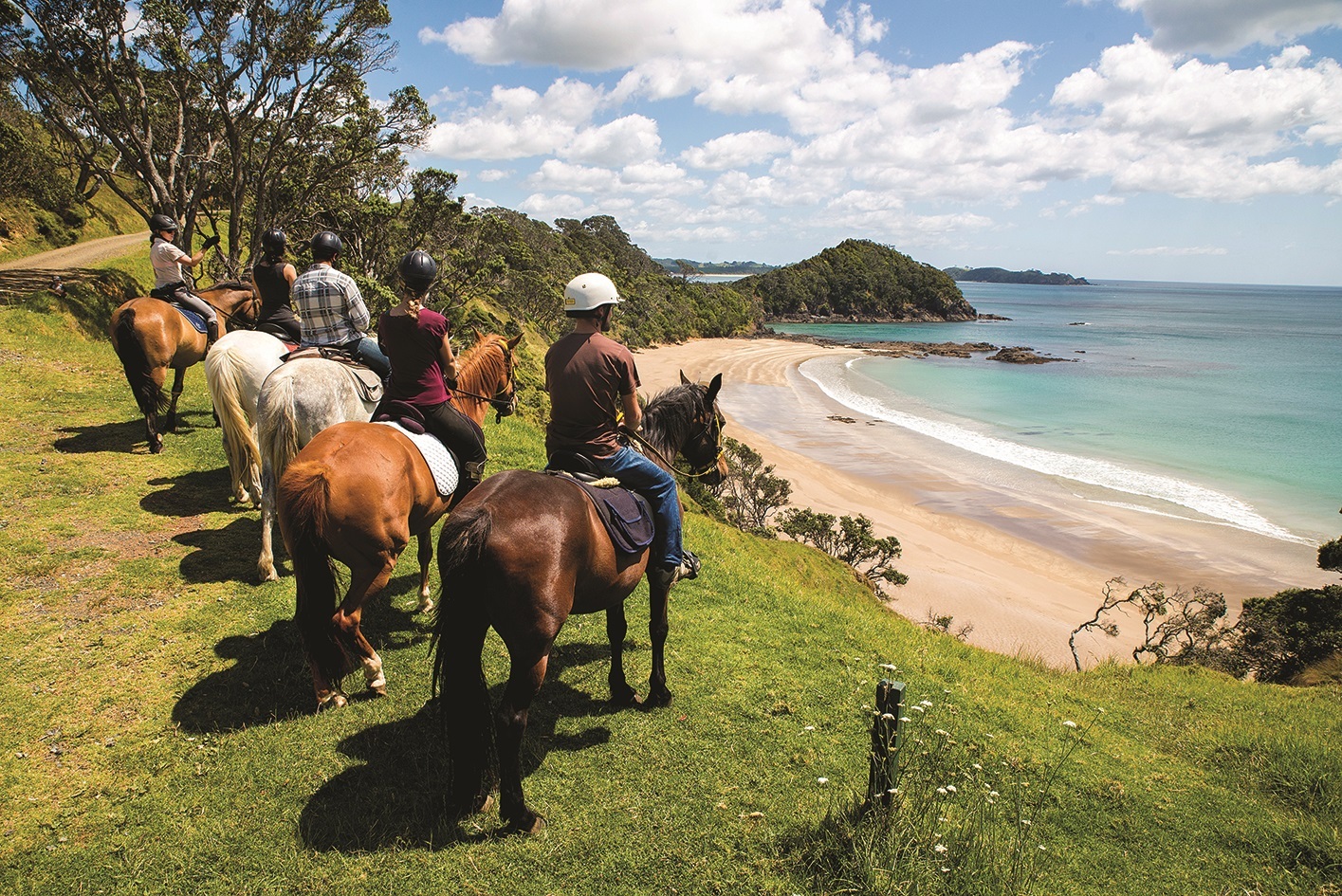 Catamaran, Dolphin & Sea Life Experiences
Several operators in the area run both private and group tours to see some of the best that the Bay of Islands has to offer.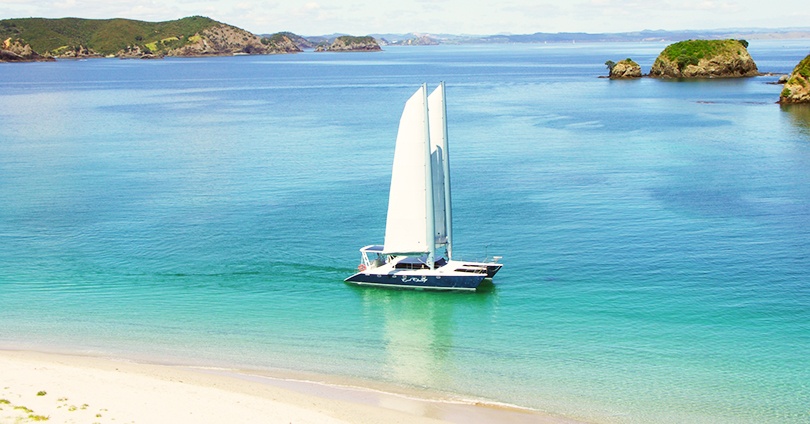 Diving
Being right on the doorstep of one of the planet's most spectacular underwater worlds is great, and letting us get you there for a mesmerising experience is even better.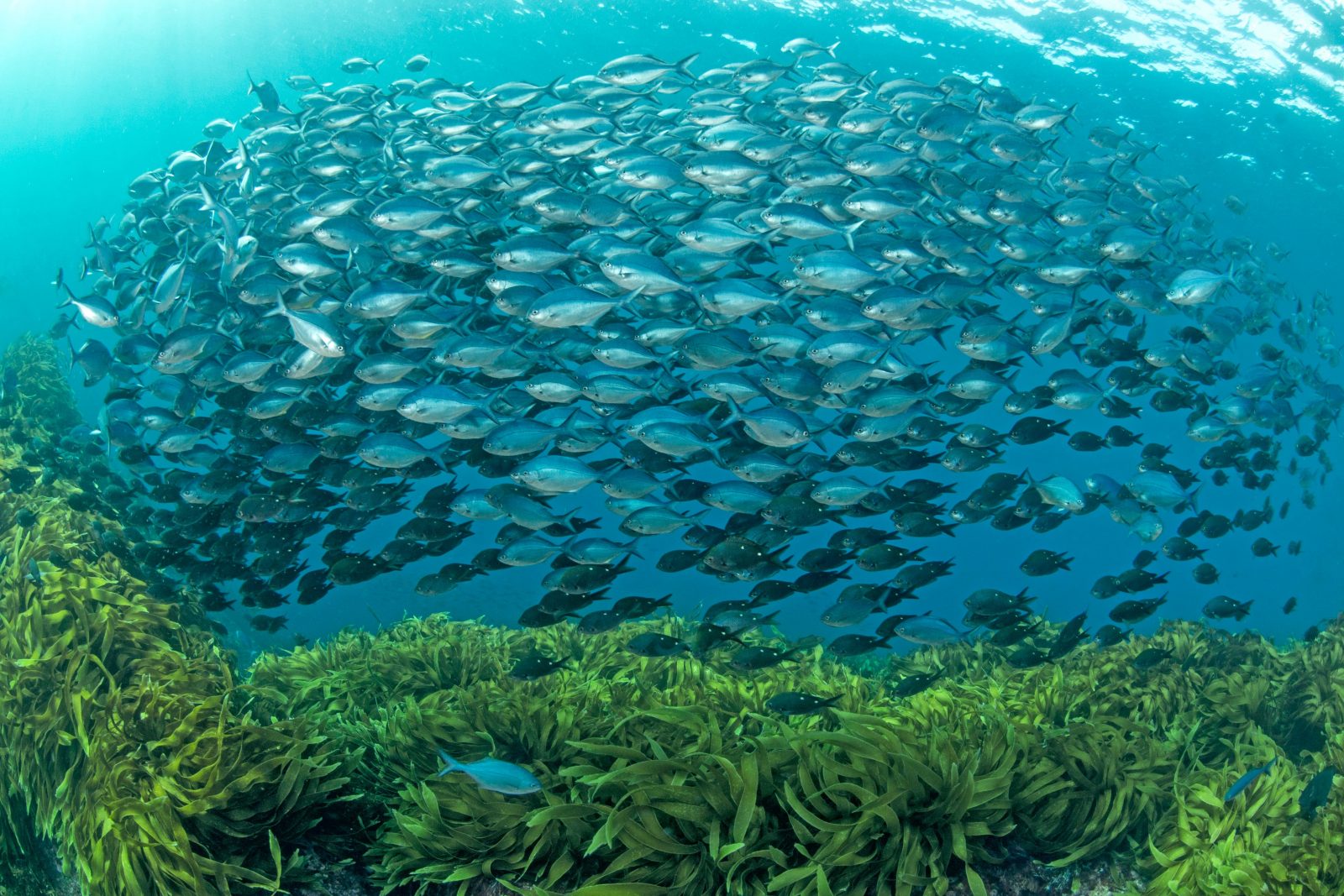 Luxury Helicopter Tours
Helena Bay Lodge owns one of the most high-tech and luxurious helicopters in the country. We offer scenic flights and experience packages for guests to travel in comfort and style to open up a range of day trips to destinations that would otherwise require an overnight stay elsewhere.

Follow the link below to find out more about the various packages we offer.

Take To The Sky!
For those that want to go (up) the extra mile for the best views, the Bay of Islands offers a selection of thrilling aerial activities within easy travelling distance of the lodge that awaits thrill-seeking travellers.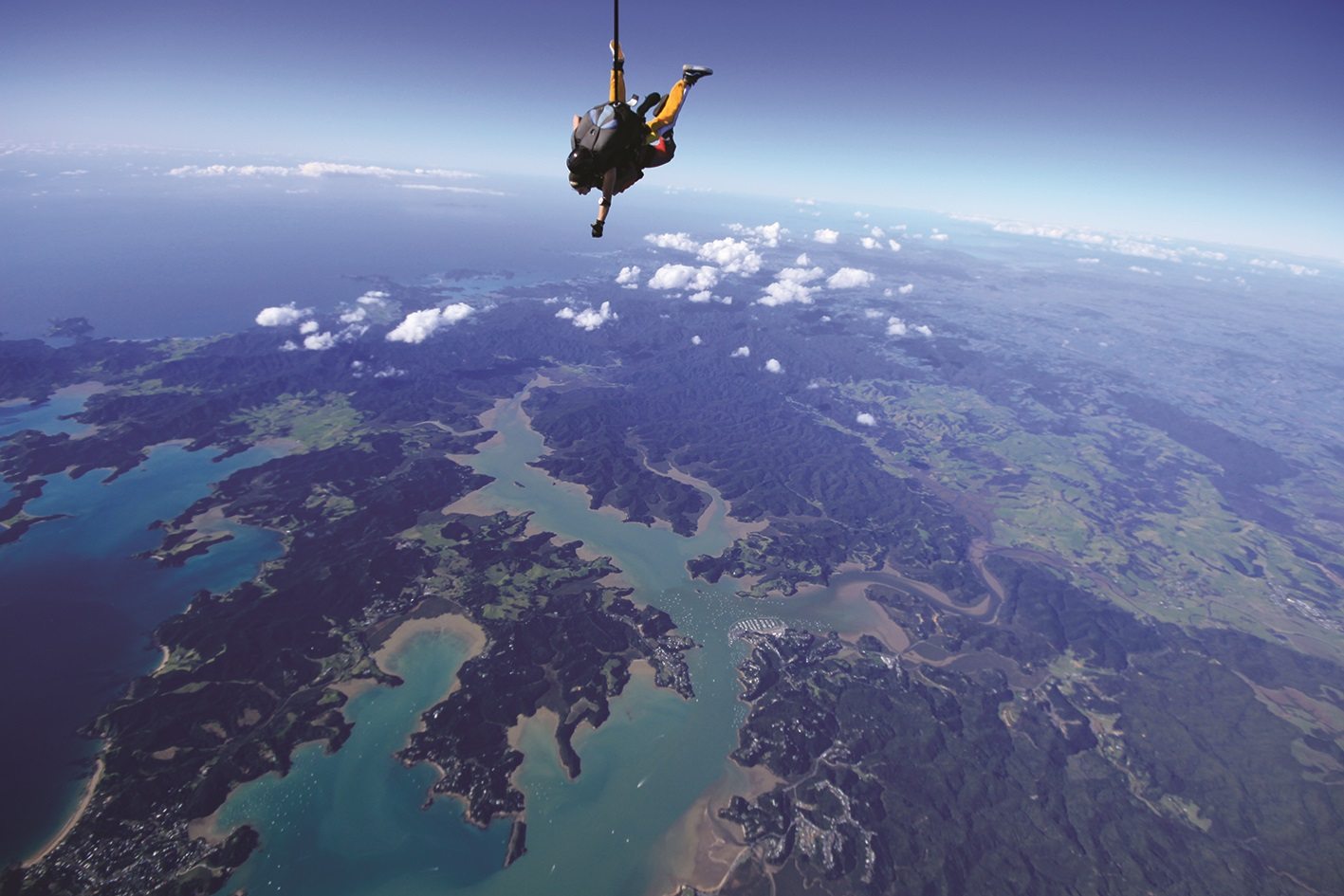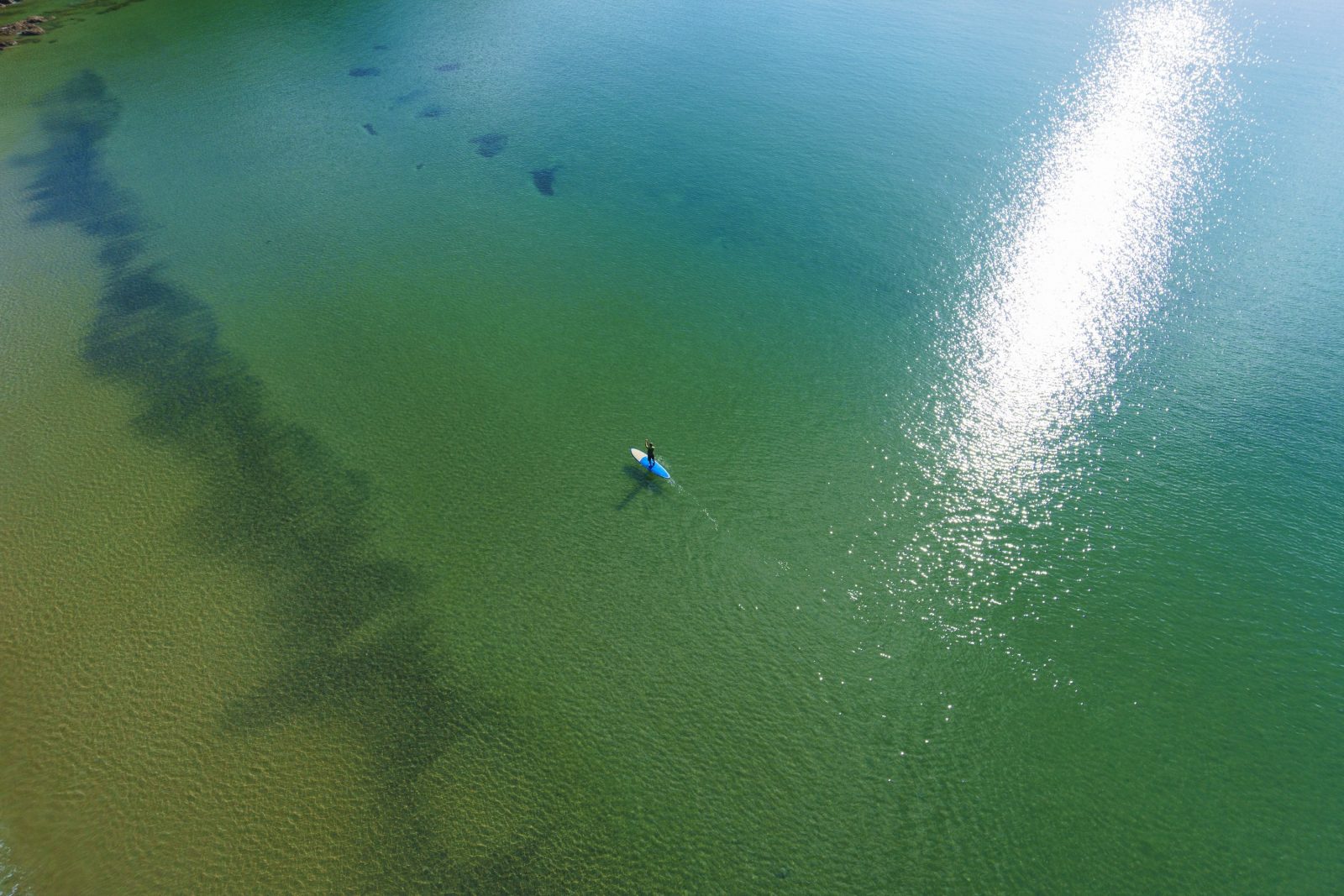 Create Your Own
Custom Experiences
If there are other experiences you wish to enjoy during your stay with us that are not covered here, please reach out. We would be delighted to make arrangements or put together an itinerary for you.
Stay up to date
Sign up to receive our updates and learn more about our property, receive special deals, events and more.