In The Air
Take To The Sky!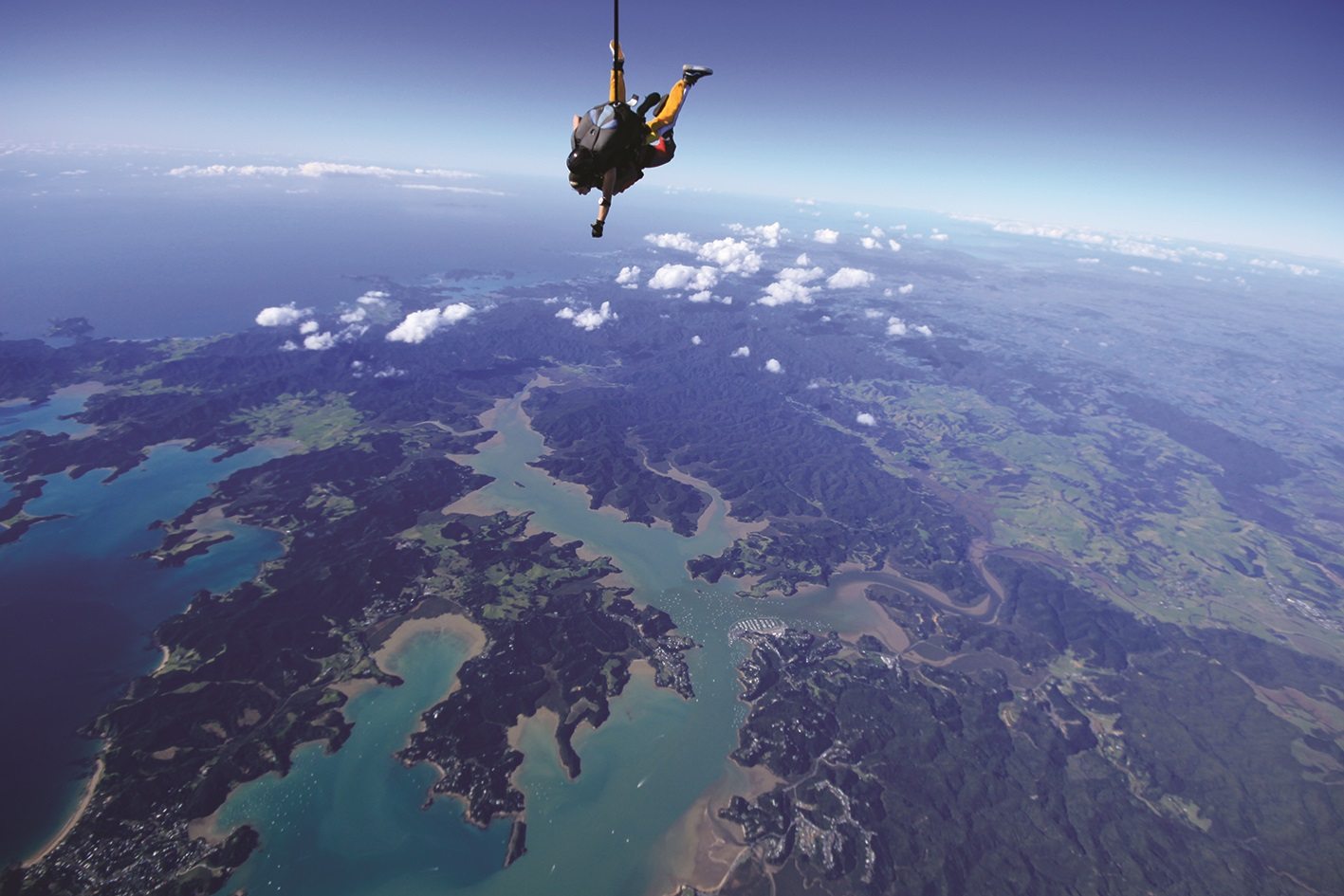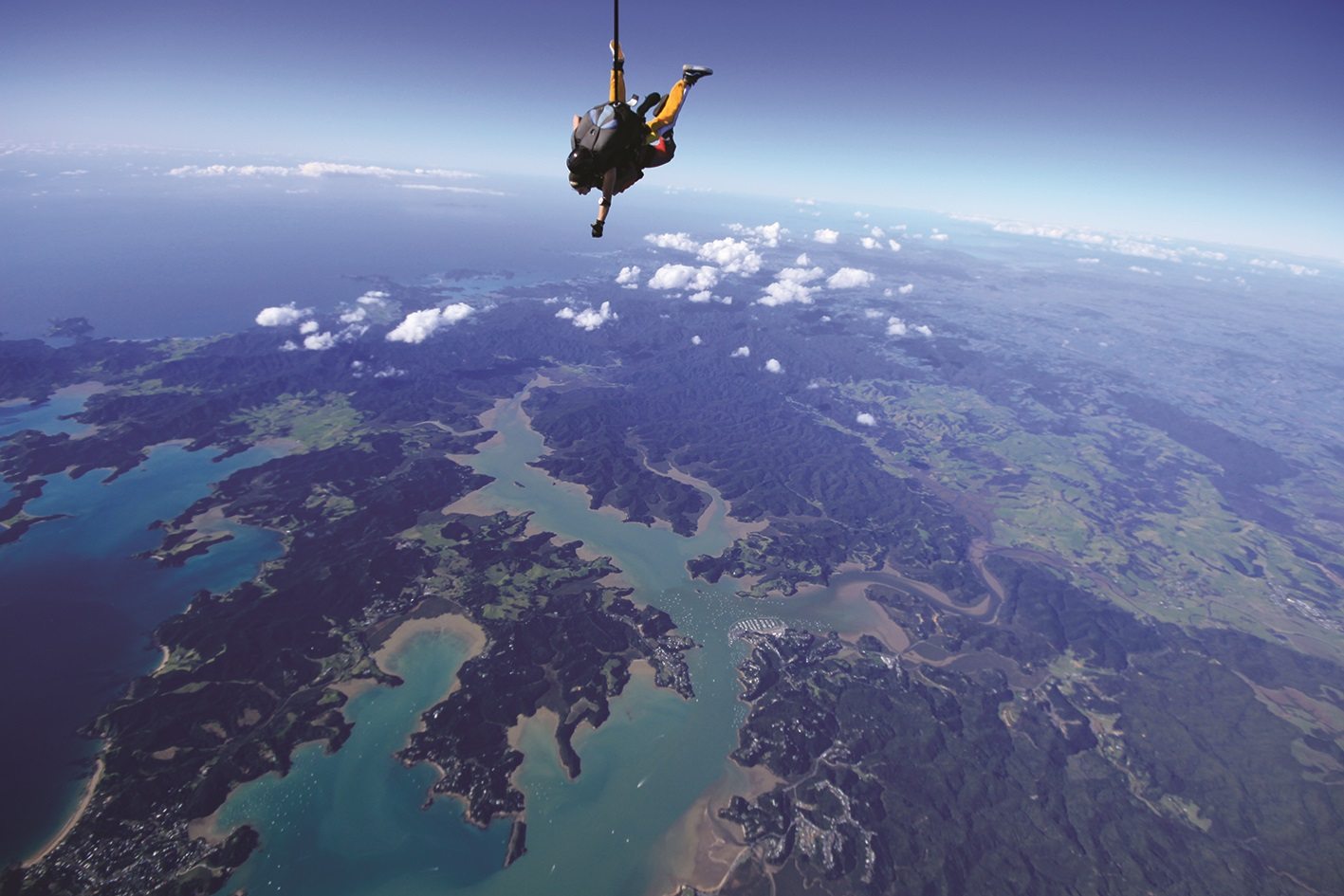 Sky Diving
Calling All Thrill-Seekers!
Take a flight and soak up the spectacular views of the 144 islands that make up the Bay of Islands. Taking off from the Bay of Islands (Kerikeri) airport, experience up to 60 seconds of a free-fall tandem dive, something you'll never forget. Choose a photo or video package to keepsake the memory, and we guarantee you will be buzzing for the rest of your stay!
Jumps are available at:
9,000 ft
12,000 ft
16,500 ft
20,000 ft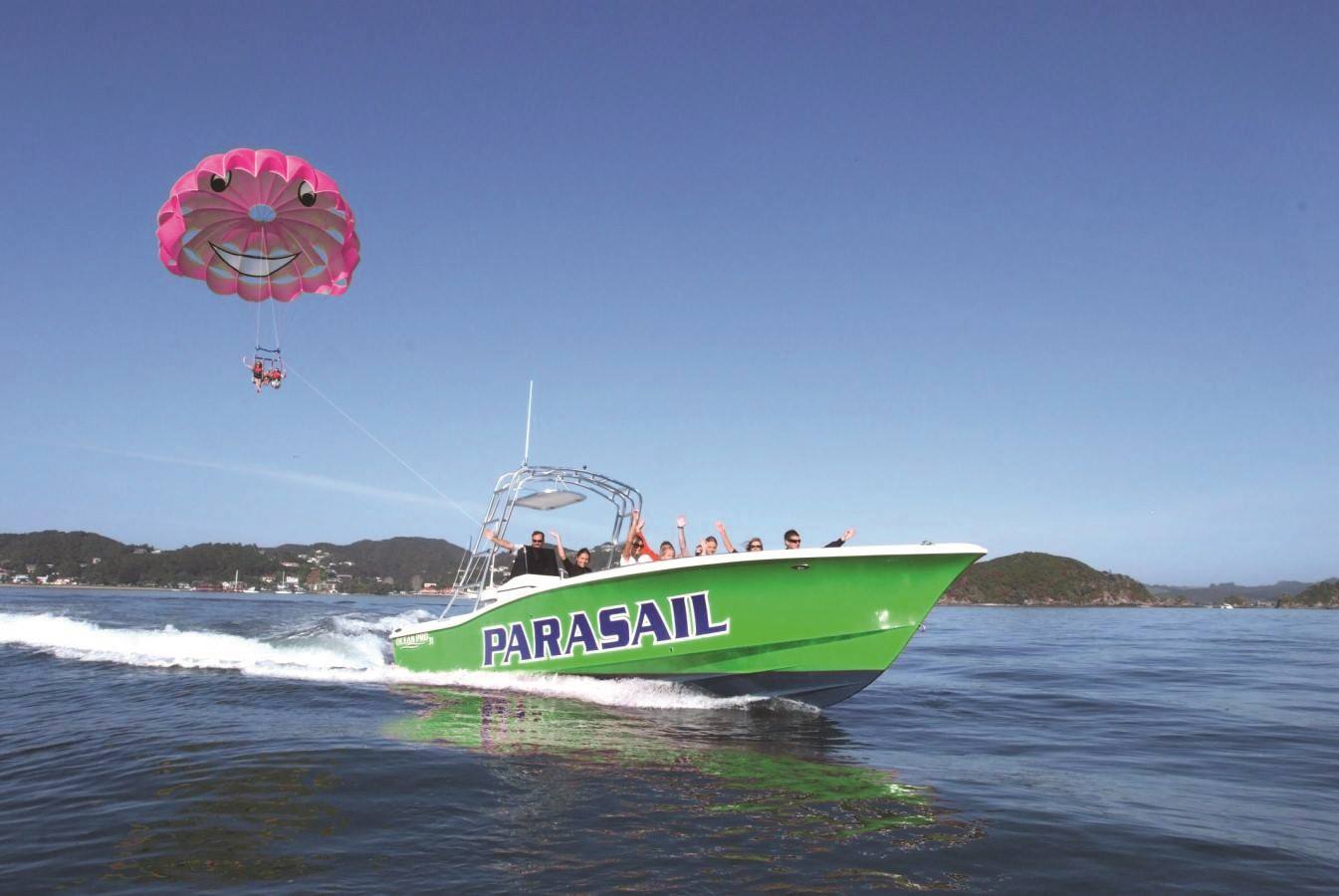 Parasailing
Sit Back And Fly
Sit back, relax, and enjoy the beautiful and peaceful scenery of the Bay of Islands parasailing from 1,300ft in the air. You have the option of flying solo, flying tandem, or as a double or triple. Departing from Paihia, the heart of the area, take the opportunity to feel like a bird and get some great shots from the sky for 10 minutes.
Private chartered trips are also available. This trip lasts about 1 hour 30 minutes and can hold up to 12 people on the boat taking turns to parasail.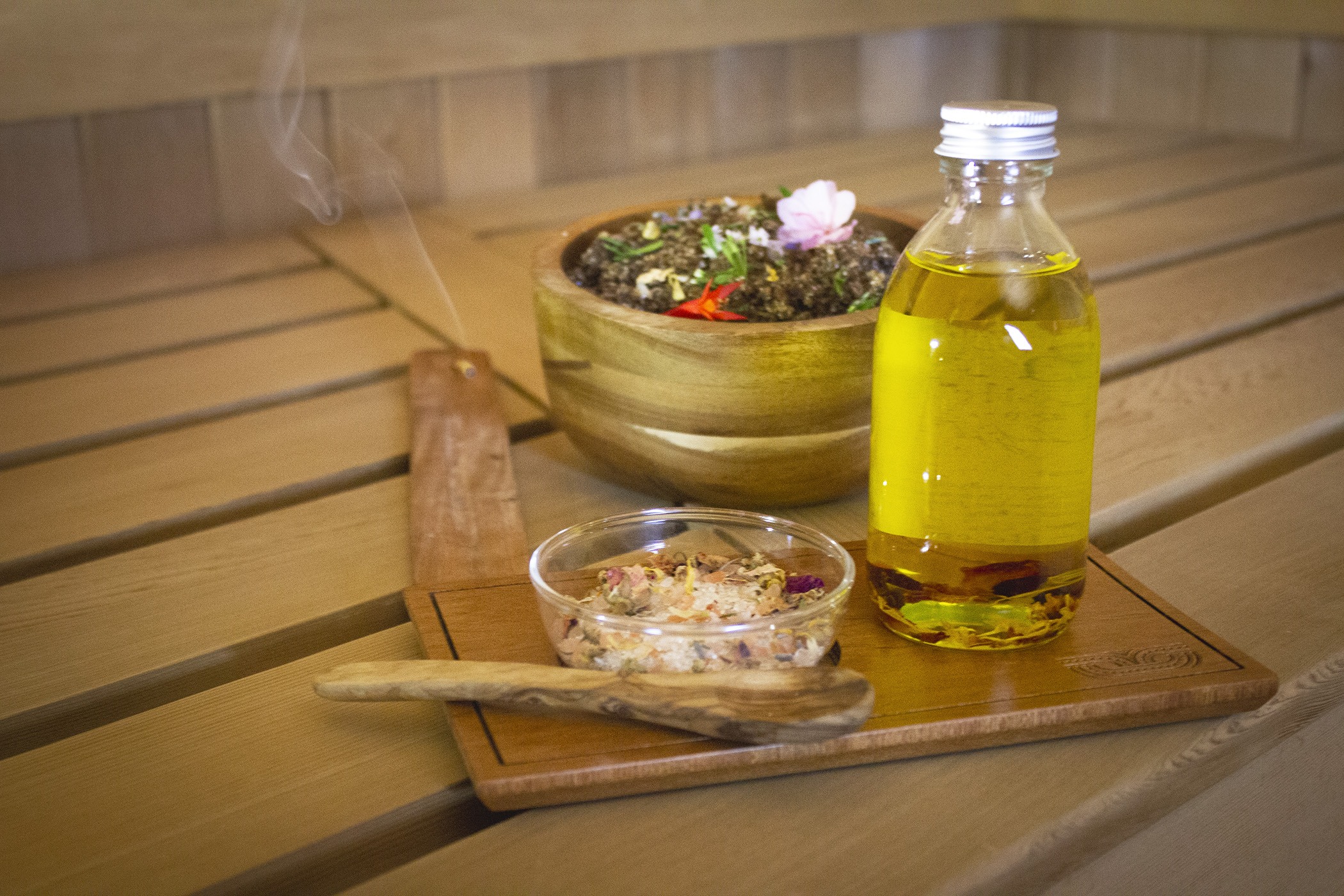 Massage & Facial Therapy
Indulge in one of our luxurious massage therapy treatments to relax muscles, soothe nerves, and revitalise joints for a healthier and happier you. We use Pharmos Natur products created purely from European medicinal plants to provide benefits from nature, by…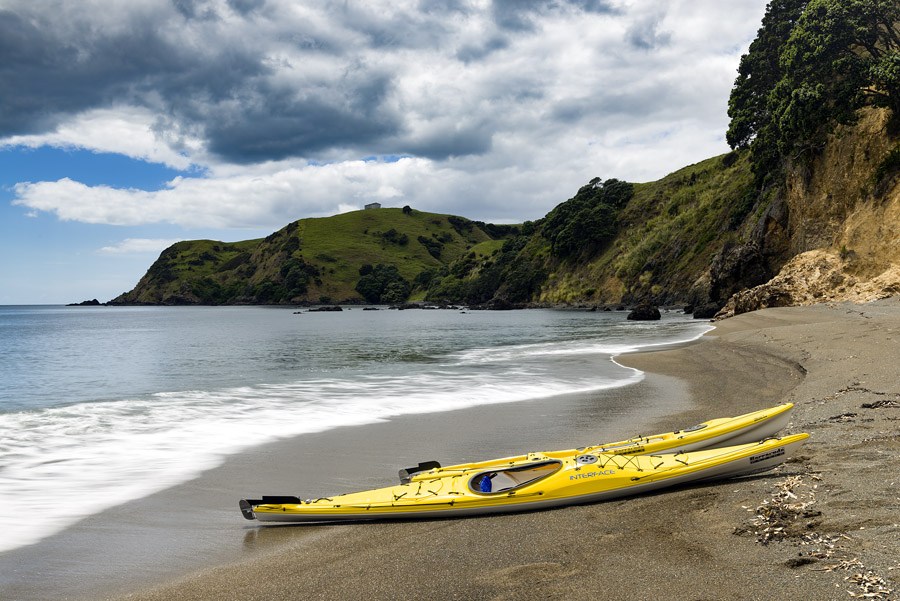 Kayaks and Stand-up Paddleboarding
We have a beautiful and fascinating natural coastline waiting for you to explore. We have top-of-the-range Barracuda kayaks to try, including fishing kayaks and our incredibly lightweight sea kayaks. Not only is it a great way to explore our property…

Luxury Helicopter Tours
Helena Bay Lodge owns one of the most high-tech and luxurious helicopters in the country. We offer scenic flights and experience packages for guests to travel in comfort and style to open up a range of day trips to destinations…
Stay up to date
Sign up to receive our updates and learn more about our property, receive special deals, events and more.