Estate to Plate
Dining at Helena Bay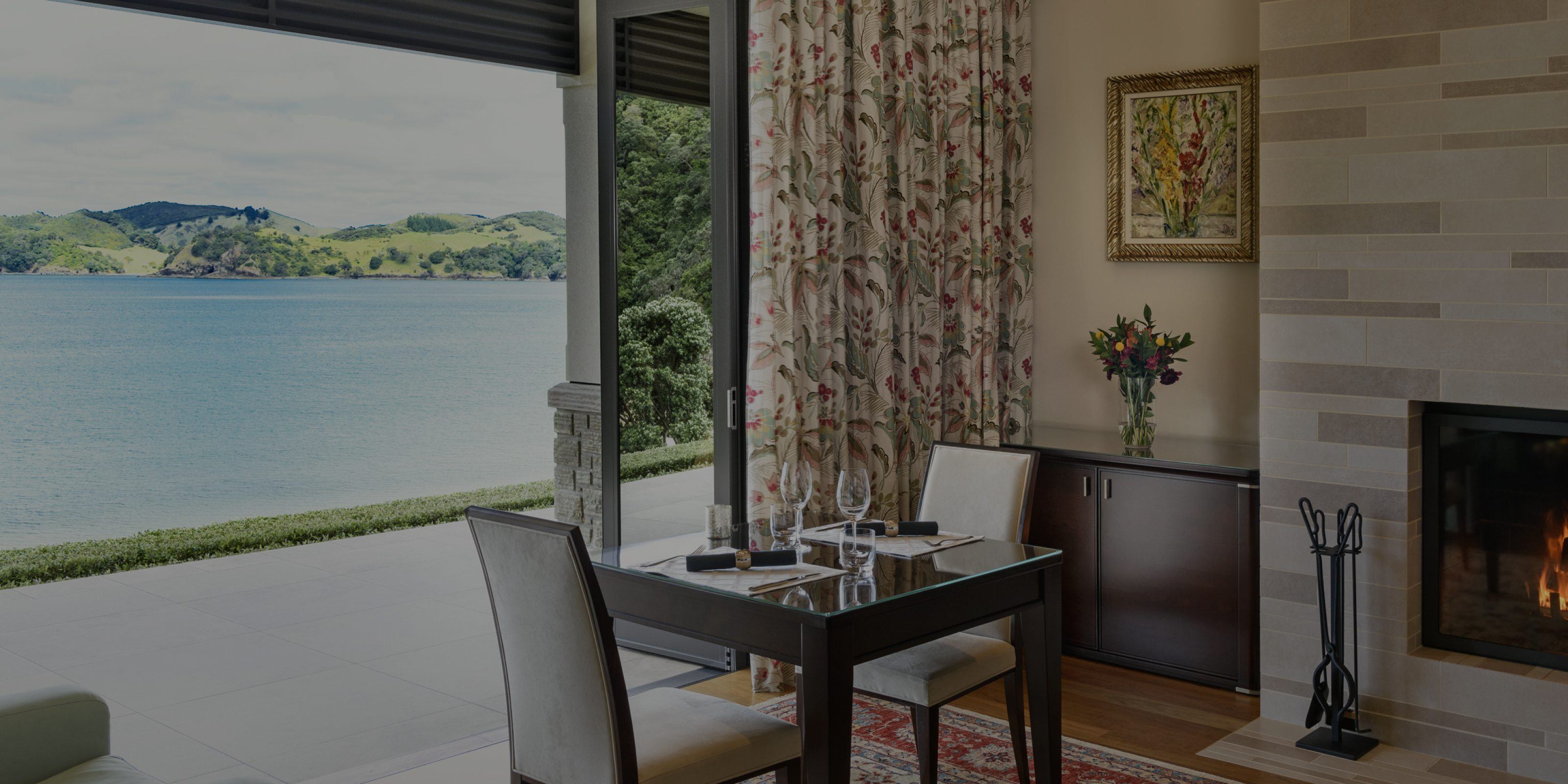 Fine dining for every mood
Meals at Helena Bay Lodge are always a unique experience
Each night the choice of dining venue is yours. An elegant candlelit dinner in front of one of the many roaring log fires or perhaps on the terrace looking out to the South Pacific Ocean. These are just some of the fantastic options.
During the day, poolside lunches or a picnic on one of our private beaches are available. Whatever your mood, the chefs and Lodge staff are on hand to look after your every wish.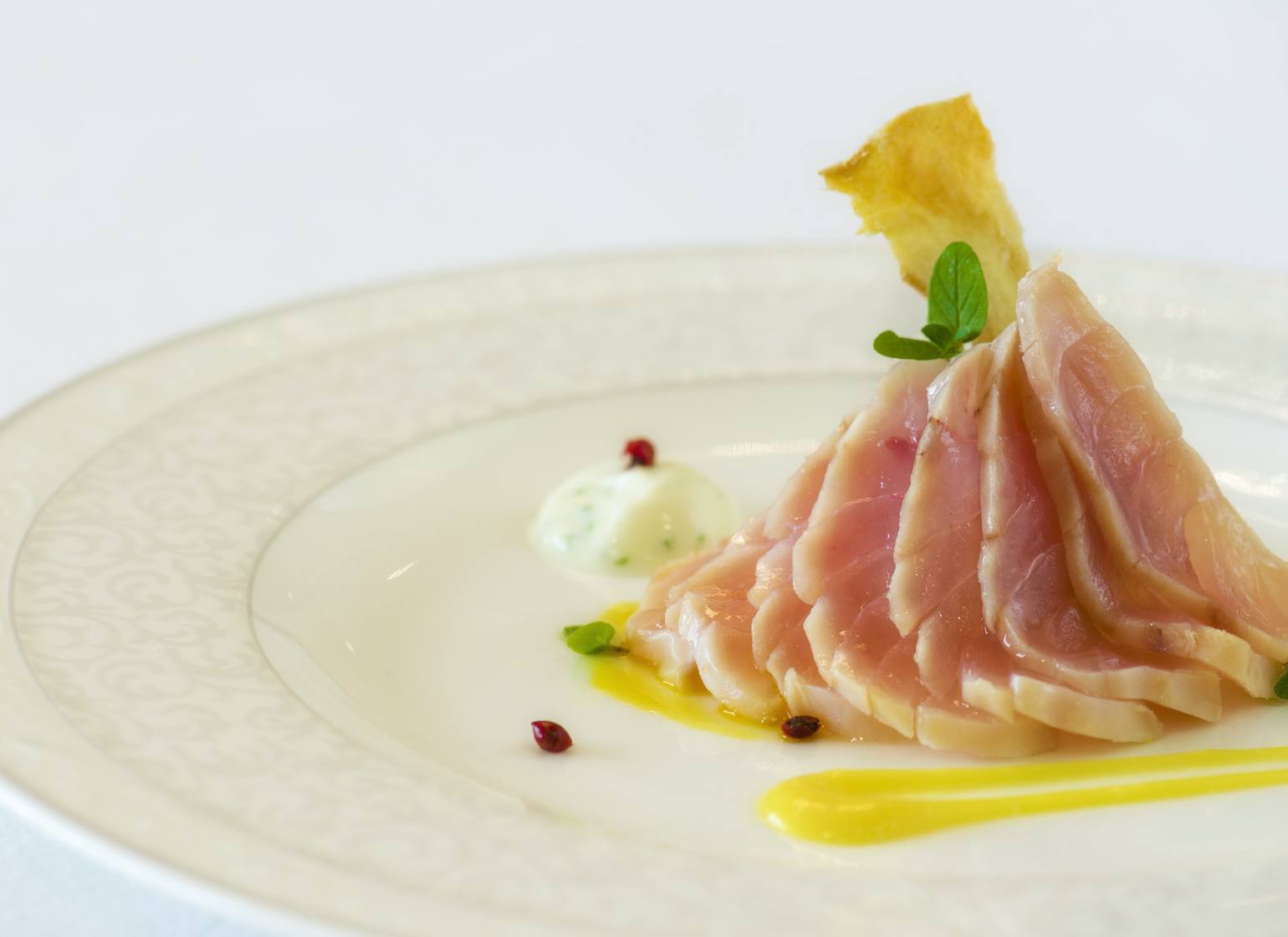 Private Beach Picnic
Spoilt for choice
We offer a range of delicious picnics that you are welcome to take anywhere on the property. With prior booking, our pavilion located at Mohei Beach is a spectacular place for alfresco eating. There are lots of great spots to explore on the property, including another two private beaches – we recommend taking one of our Polaris 4WD Rangers to find your perfect location. Alternatively, we can prepare a unique picnic setting for you at one of our private beaches of your choice. We have a customisable menu and can cater to your dietary requirements.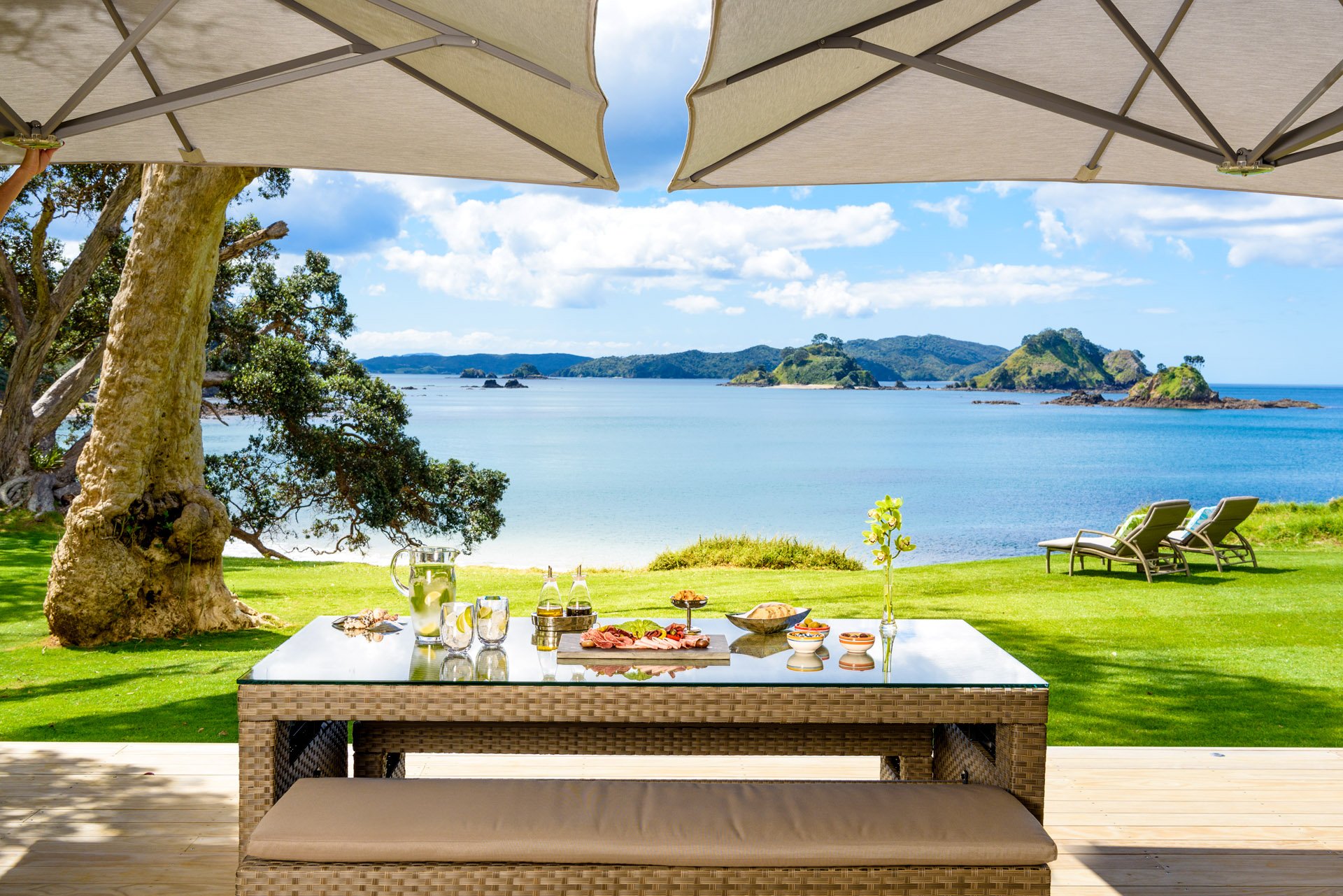 Estate to Plate
We give new meaning to 'locally produced'.
Significant investment has been made at the Lodge to offer guests true 'Estate to Plate' cuisine. This means we guarantee the highest quality of ingredients at every step of the process.
Our staff are incredibly passionate about sustainable and humane food cultivation, striving for high quality and low environmental impact outcomes.
Our wide range of  estate produced ingredients, many of them organically grown, includes vegetables, herbs, honey, Wagyu and Angus beef, eggs, fruit, herbal teas and much more.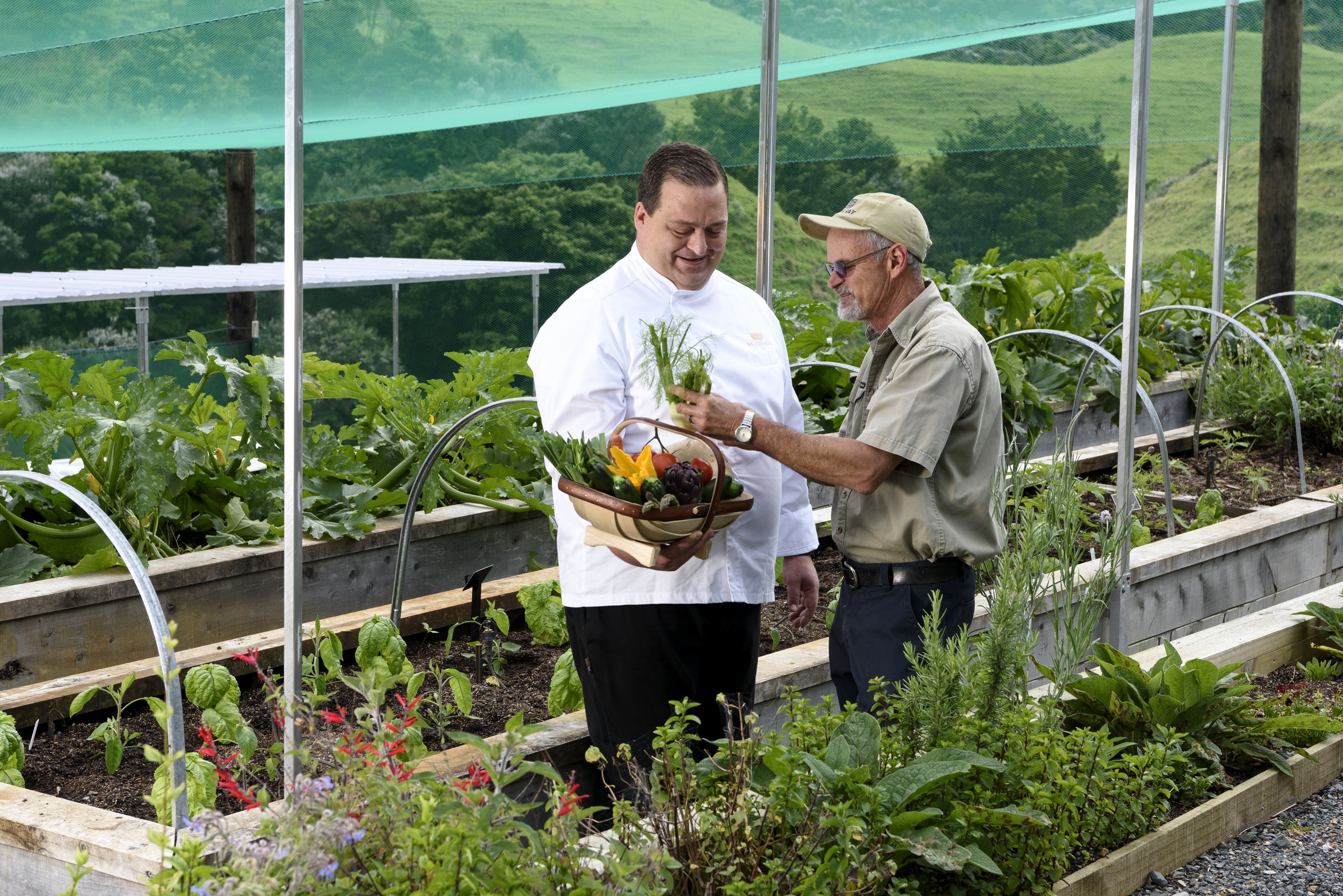 Wine Cellar
The perfect pair for any dish.
The wine cellar at Helena Bay Lodge has 290 selections and over 2,400 bottles of carefully curated New Zealand and international wines. Some are true finds which, in the hands of our Wine Manager, are the perfect companions for the exquisite meals served in our many dining venues.
We are also thrilled to hold an Award of Excellence from Wine Spectator's 2018 and 2019 Restaurant Awards.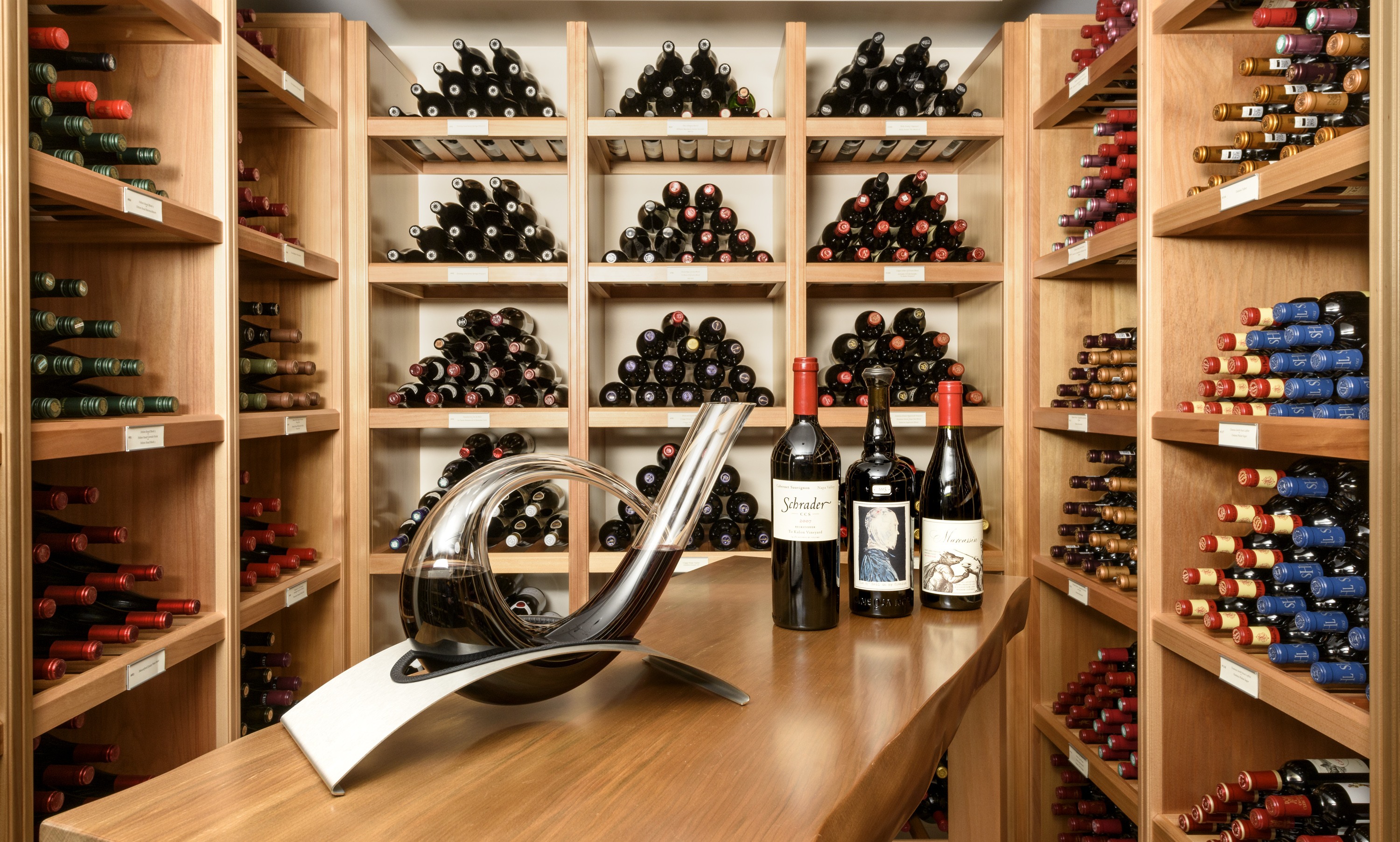 Innovation based on tradition
Modern food tied to history
Our chefs follow the Don Alfonso philosophy of constantly innovating and experimenting while respecting the history of classic Italian cuisine.
The results of this approach are dishes that combine classic flavours with modern techniques and plating to delight all the senses.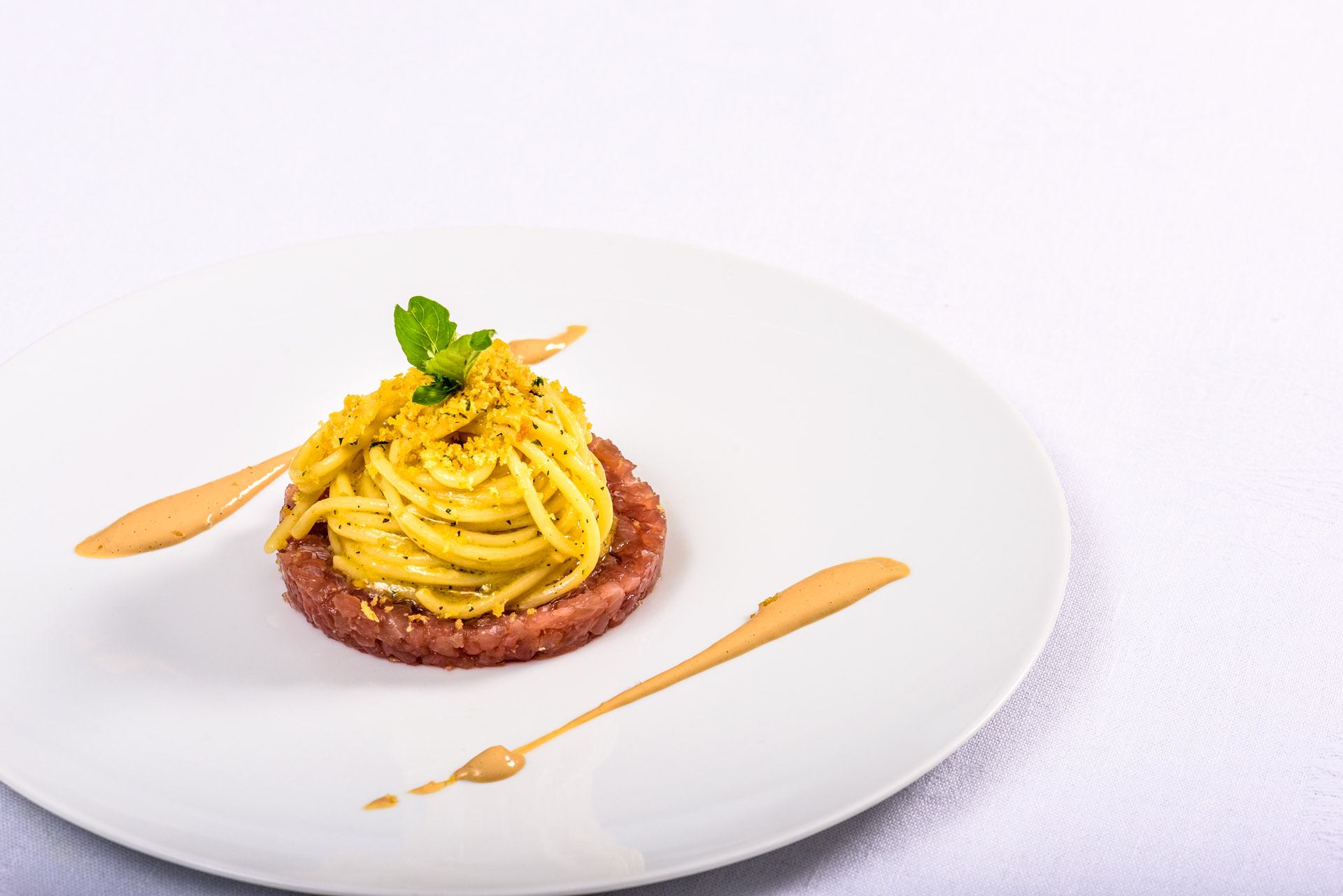 Style and substance
"Dining is and always was a great artistic opportunity" - Frank Lloyd Wright.
Our chefs strive to make every dish not just a delight of flavour and texture but a feast for the eyes.
Don Alfonso 1890
Bringing Southern Italy
to New Zealand
Helena Bay has brought the celebrated Michelin starred Ristorante Don Alfonso 1890 of southern Italy to New Zealand. Under the direction and the influence of Don Alfonso's philosophy of respecting the local food culture while incorporating the age-old traditions of the Sorrento peninsula and the Amalfi Coast, fine dining defines the hospitality experience at Helena Bay. Significant investment has been made at Helena Bay to offer guests 'Estate to Plate' cuisine. The menus, which change daily, are created following the Don Alfonso philosophy.
Meals are becoming more about entertainment, to be experienced like theatre, but turning meals into a provocative spectacle is only part of the show; their contents must be a true absolute reference because we are what we eat.

Here at Helena Bay, as at Sant'Agata sui due Golfi, we begin from the earth, growing everything that we use in our restaurant. In this new paradise we bring not only our know-how but our hearts.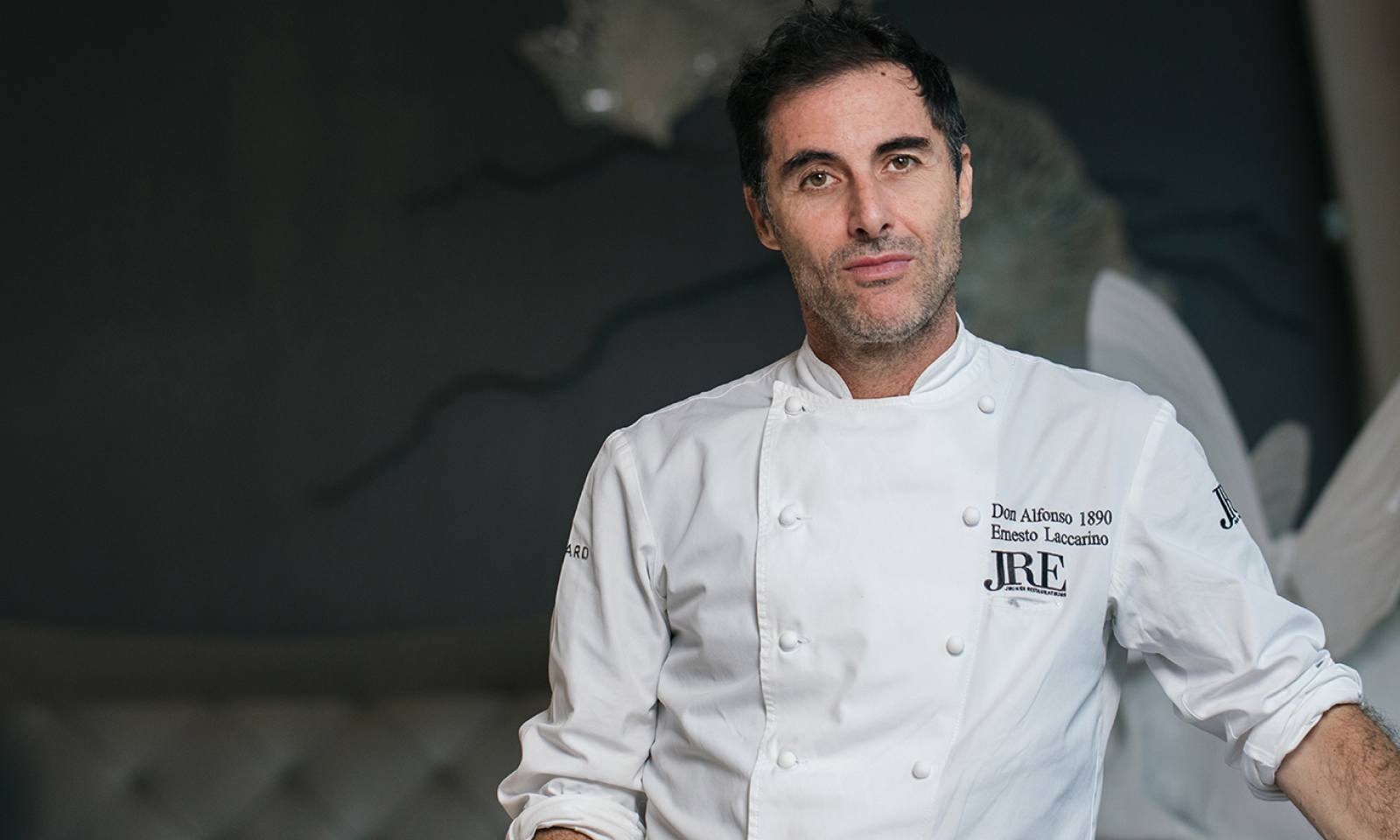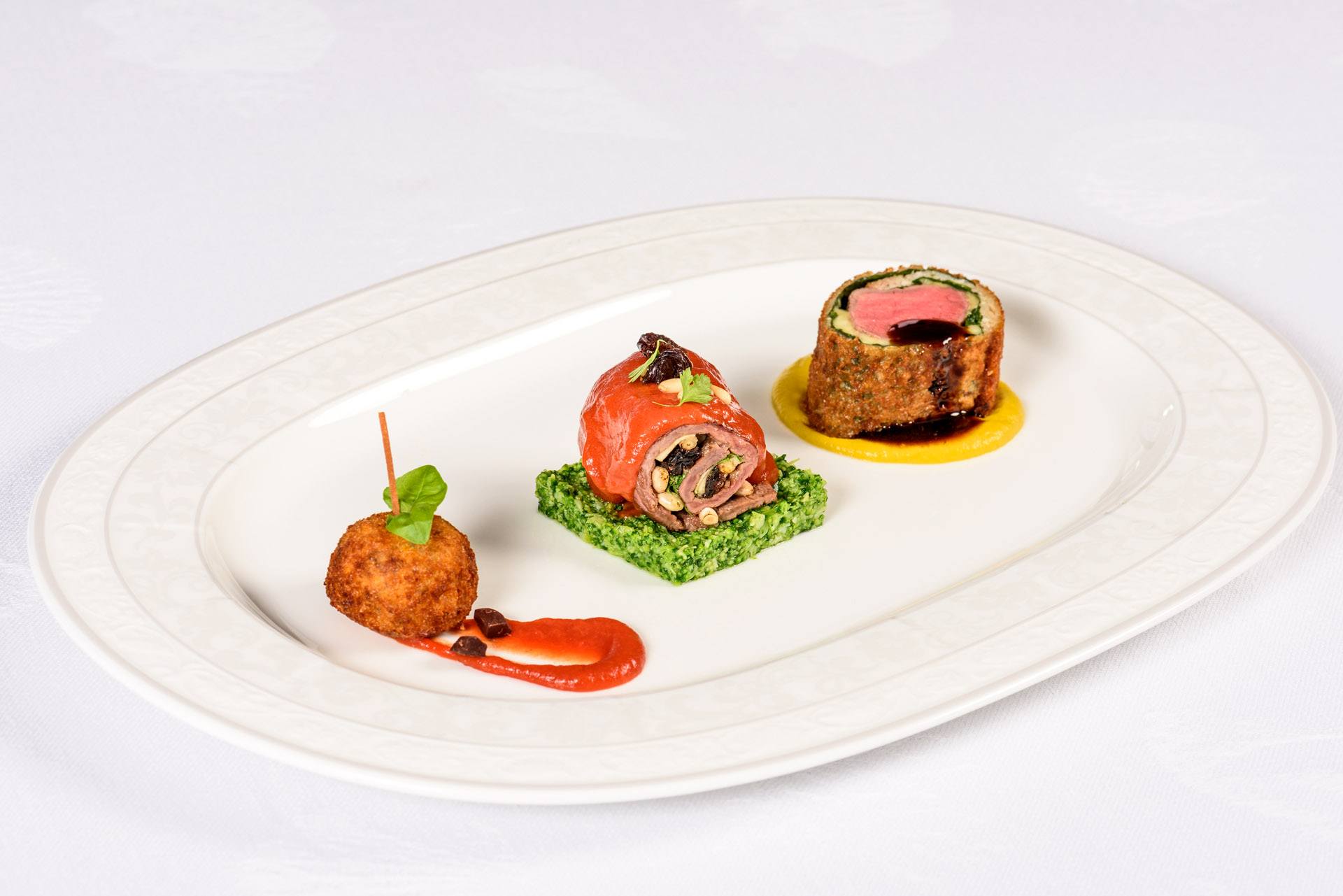 Dining experience
New Menu Every Day
Our talented chefs prepare a different five-course degustation menu every night, showcasing their signature dishes. You can choose to have a lighter three-course option if you wish – this menu will take you through a beautiful selection of flavours. We often think the dishes look too good to eat!
Our reception team will email you a food preference form before your arrival, encouraging you to list any dietary requirements and, of course, any favourites you would like included.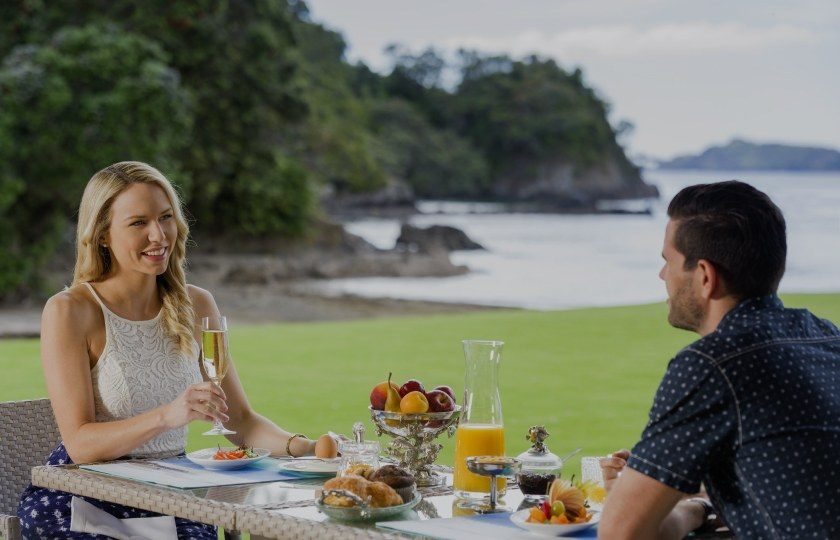 Buffet or a la Carte
Perfect start to the day
Our chefs prepare an individual buffet breakfast which changes daily, this is available from 7am to 11am in your choice of location, whether it be the dining room, waterfront, on your own balcony or in bed.
You also have the option to choose from our a la Carte menu.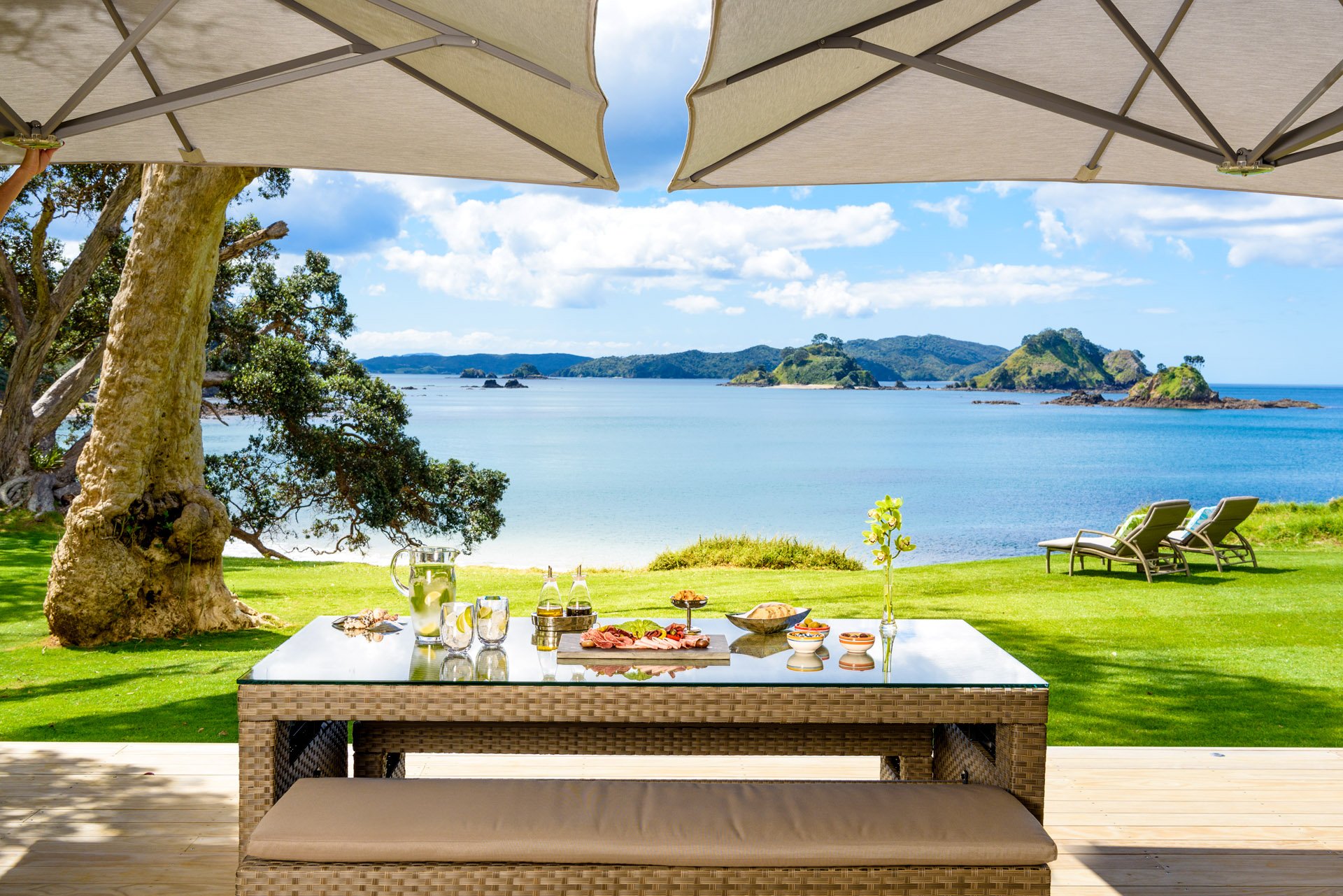 Mid-day Feast
Available pool-side or picnic
Our lunch menu also changes daily based on seasonal produce and ingredients.
See below for a full sample menu, we also have a picnic menu available to take away to your favorite beach or off-site excursion.
Explore Our Cuisine
A Feast for the Eyes
A sampling of some of the dishes crafted by our skilled chefs here at Helena Bay Lodge.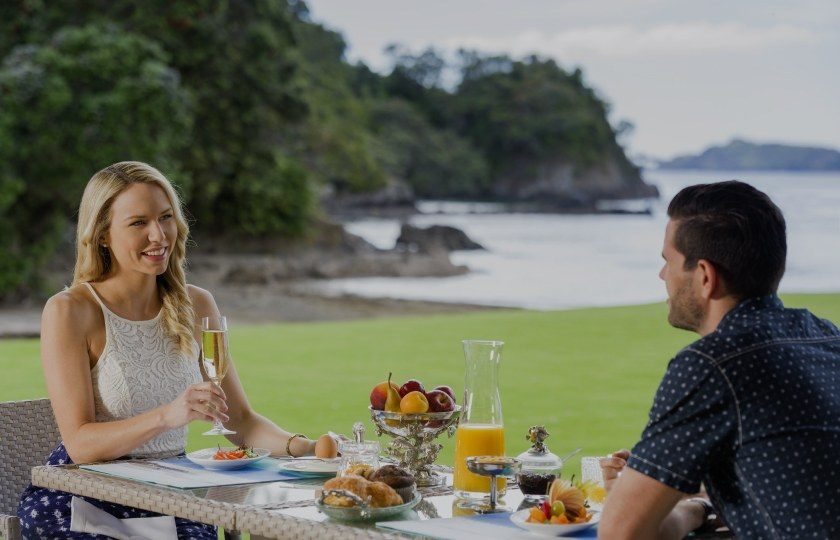 The Formal Lounge Loggia
The Formal Lounge Loggia is set up for you outside, where you can admire the stunning sea views. Don't worry about getting cold as your dining is set up next to our outside fire-place. With prior notice, we will have your exclusive evening arranged and tailored to suit your requirements.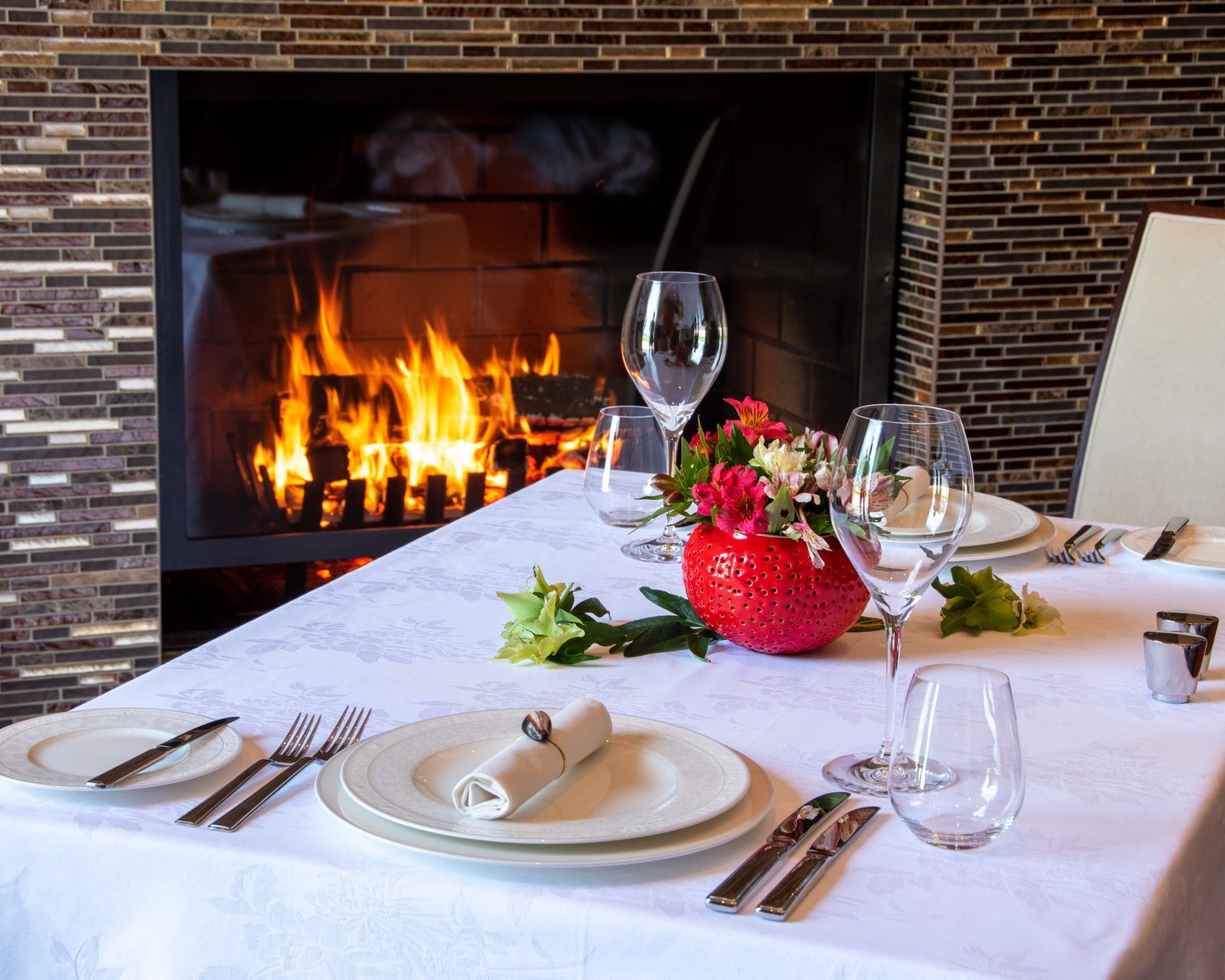 The Den
The Den is our smallest, most intimate private dining area. Comfortably seating two, this intimate room hosts our library along with a log fire. You will also find a selection of board games to enjoy. The Den is a cosy space to spend a romantic evening with your loved one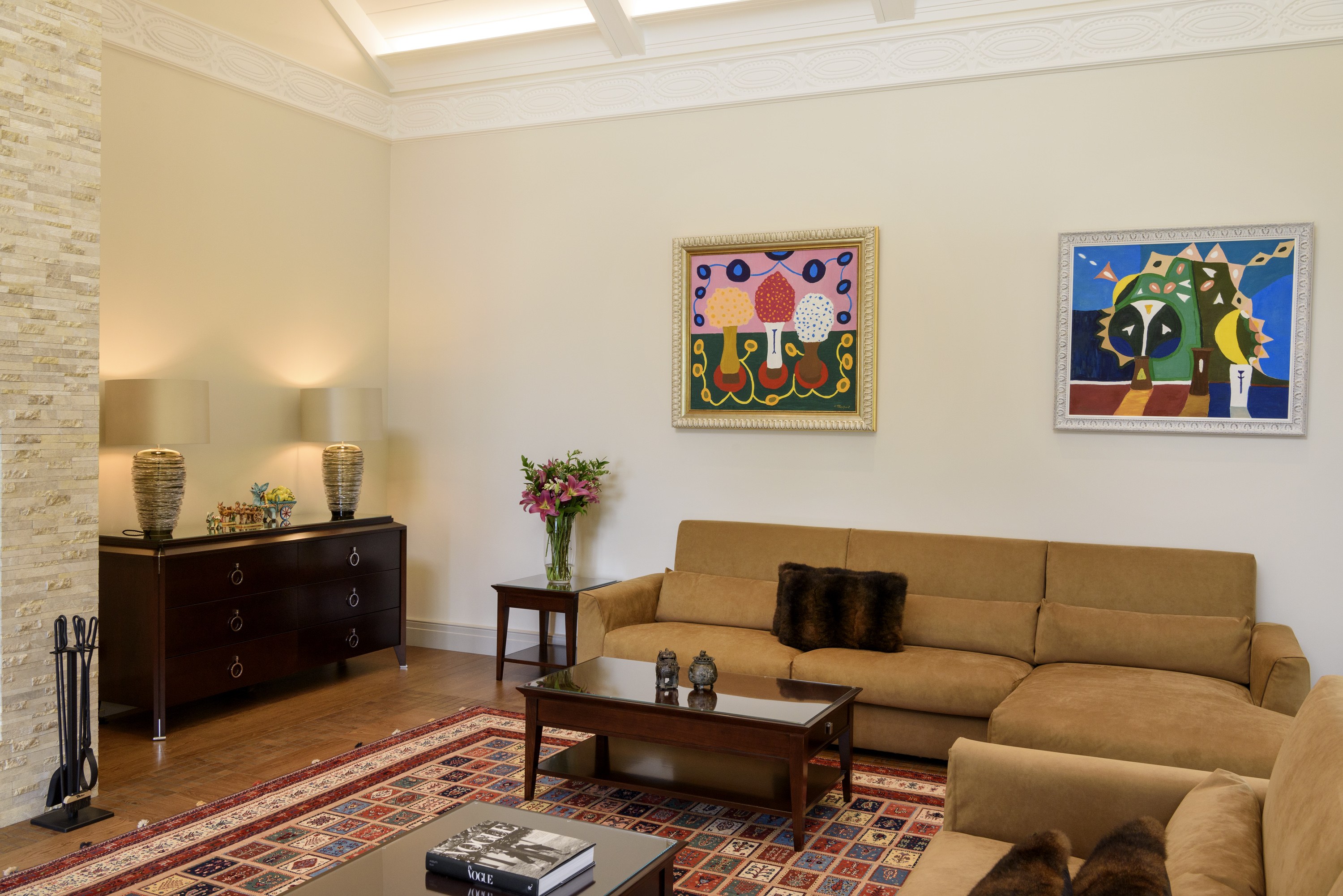 The Formal Lounge
The Formal Lounge is our larger private dining room and has a wide screen television. A great private space to host a business meeting or if you simply can't miss that game!
Stay up to date
Sign up to receive our updates and learn more about our property, receive special deals, events and more.