In The Air
Luxury Helicopter Tours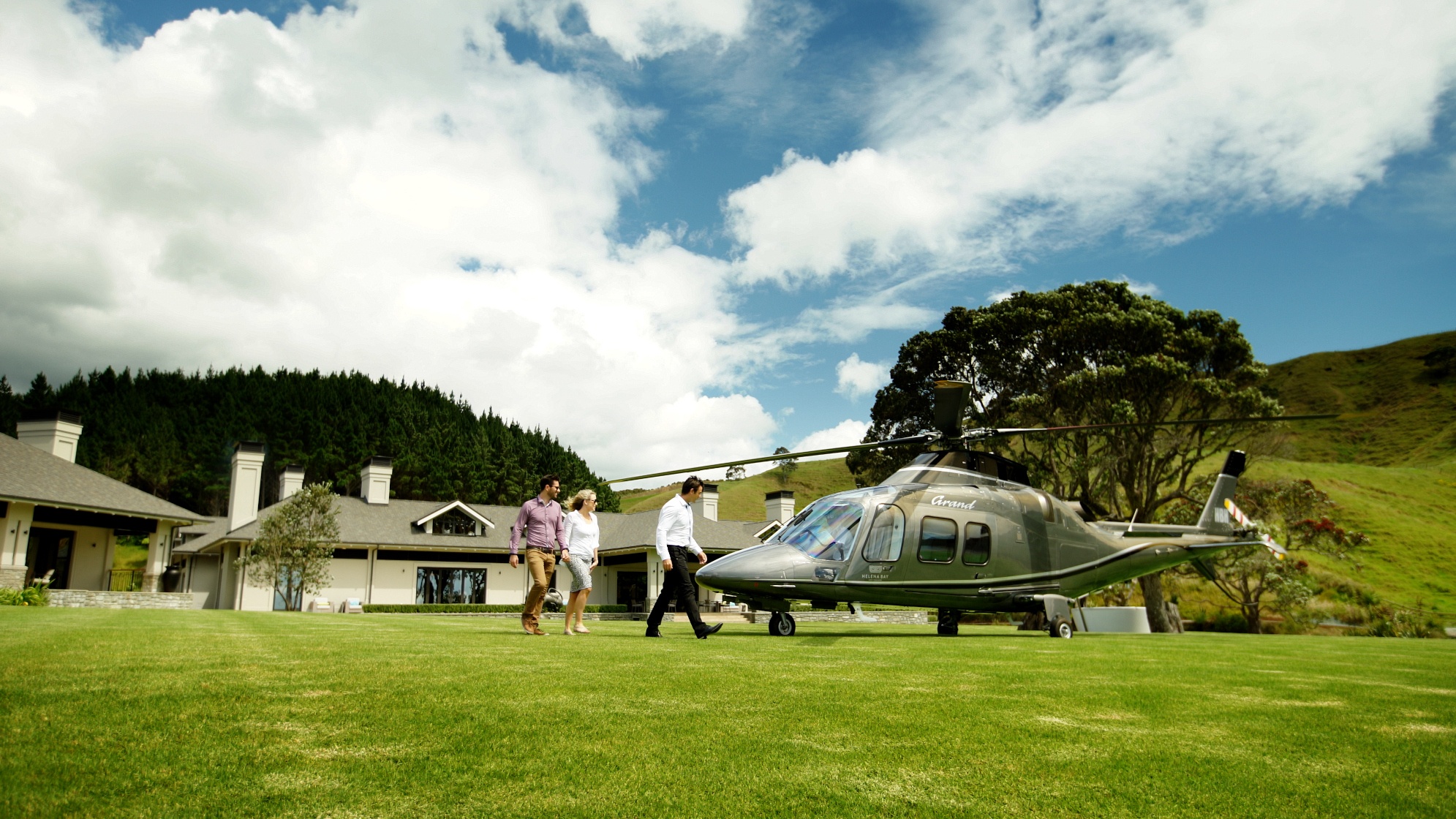 Agusta Westland 109s Grand
Speed, Style & Luxury
Helena Bay Lodge owns the only AgustaWestland 109s Grand in New Zealand. It is a premium, new-generation, light twin-engine helicopter enhanced with the latest global navigation satellite system for all-weather operations. Under instrument flight rules (IFR), our helicopter can reach speeds of up to 290km/h (155kts) and is flown by navigational reference to instruments and radio or satellite aids.
Pilots must be specially trained, endorsed, and regularly checked for application of these skills. This allows our clients to relax in the knowledge their flight can continue in poor weather or at night. This VIP aircraft features an air-conditioned interior with leather seats, a spacious cabin, high strength airframe, and crash-resistant systems for passenger comfort and safety.
Our Helicopter Specifications
Agusta Westland 109s Grand
Engines: 2 x Pratt and Whitney
PW207D
Single pilot IFR
6 passenger seats
Air conditioning
Cruise speed: 155kts (290km/hr)
Leather interior
Bose active noise reduction headsets
2 pilots available on request
Weight restrictions apply
Bird's Eye View
Scenic Flight
This scenic flight showcases New Zealand's nearby stunning scenery from the air. Your very own experienced and knowledgeable pilot will be your tour guide and take you over breathtaking views that are not to be missed. We are happy to tailor-make your day for you. Why not fly right up to the tip of the North Island, Cape Reinga, or be dropped off in Paihia and met by a boat so that you can experience New Zealand from the air and the ocean all in the same day!
Helicopter: Agusta Westland 109s Grand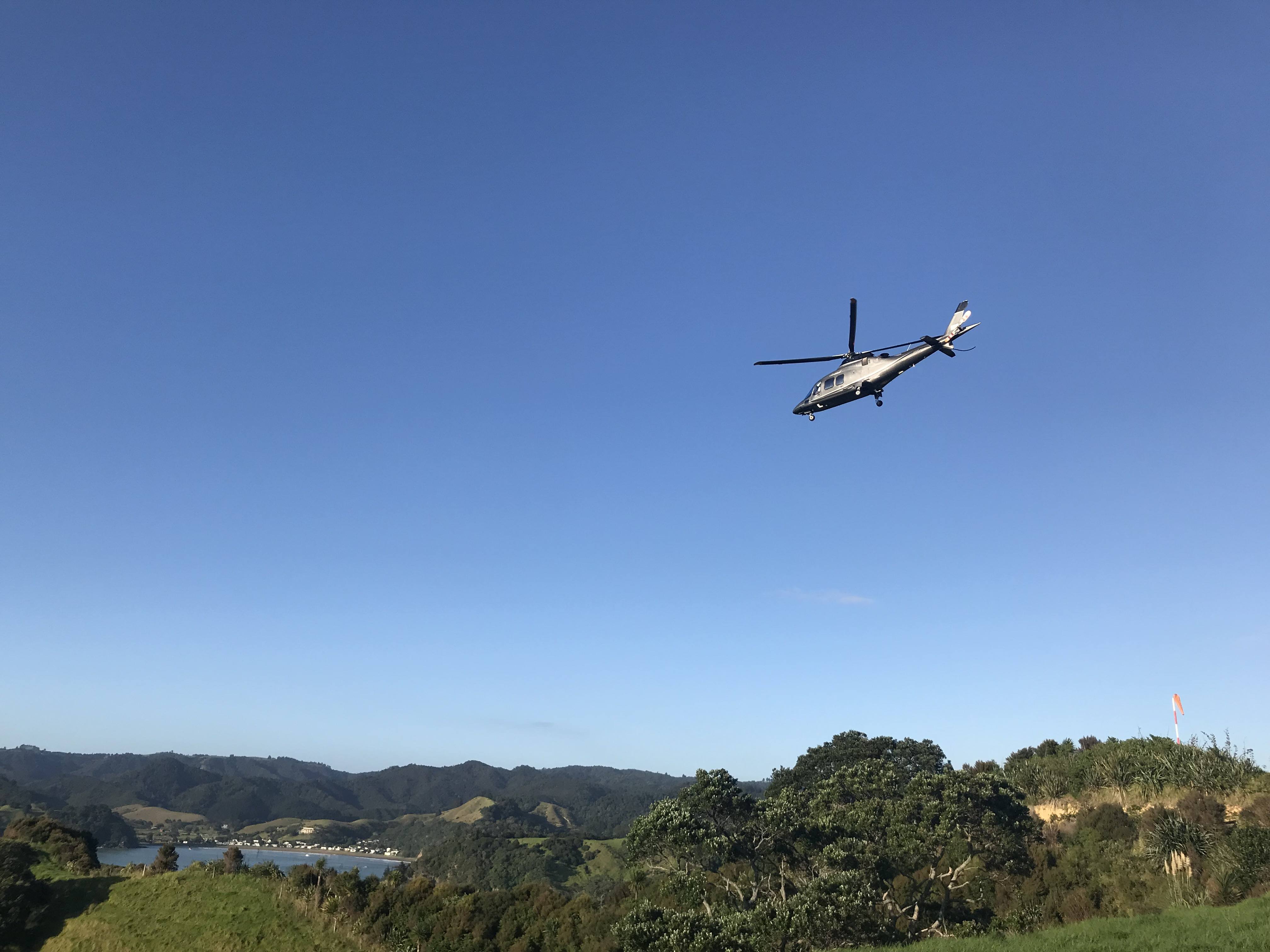 Island Experience
Waiheke Island Wine Tasting & Lunch Heli Trip
Sit back and relax as you enjoy the scenic helicopter flight over the Hauraki Gulf to the stunning Waiheke Island. Let your taste buds come alive as you sample some of the best wines on offer and then sit down to enjoy a delicious lunch at a fabulous island vineyard.
Helicopter: Agusta Westland 109s Grand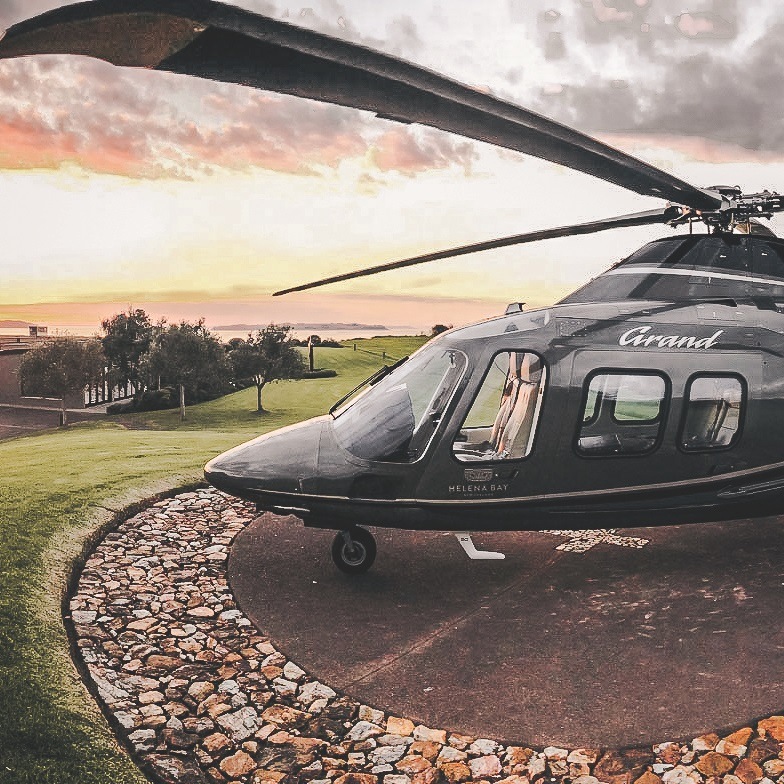 Magical Waikato
Waitomo & Hobbiton Heli Trip
Travel by helicopter and tick off two amazing attractions New Zealand has to offer in one day! Experience Waitomo and see the thousands of other-worldly glow worms in majestic caves with your own eyes. The next stop is Hobbiton, where you will have a two-hour private tour of the famous movie set. For an optional add-on, stop off at beautiful Waiheke Island to savour a glass of vino at one of the top wineries the island has to offer.
Helicopter: Agusta Westland 109s Grand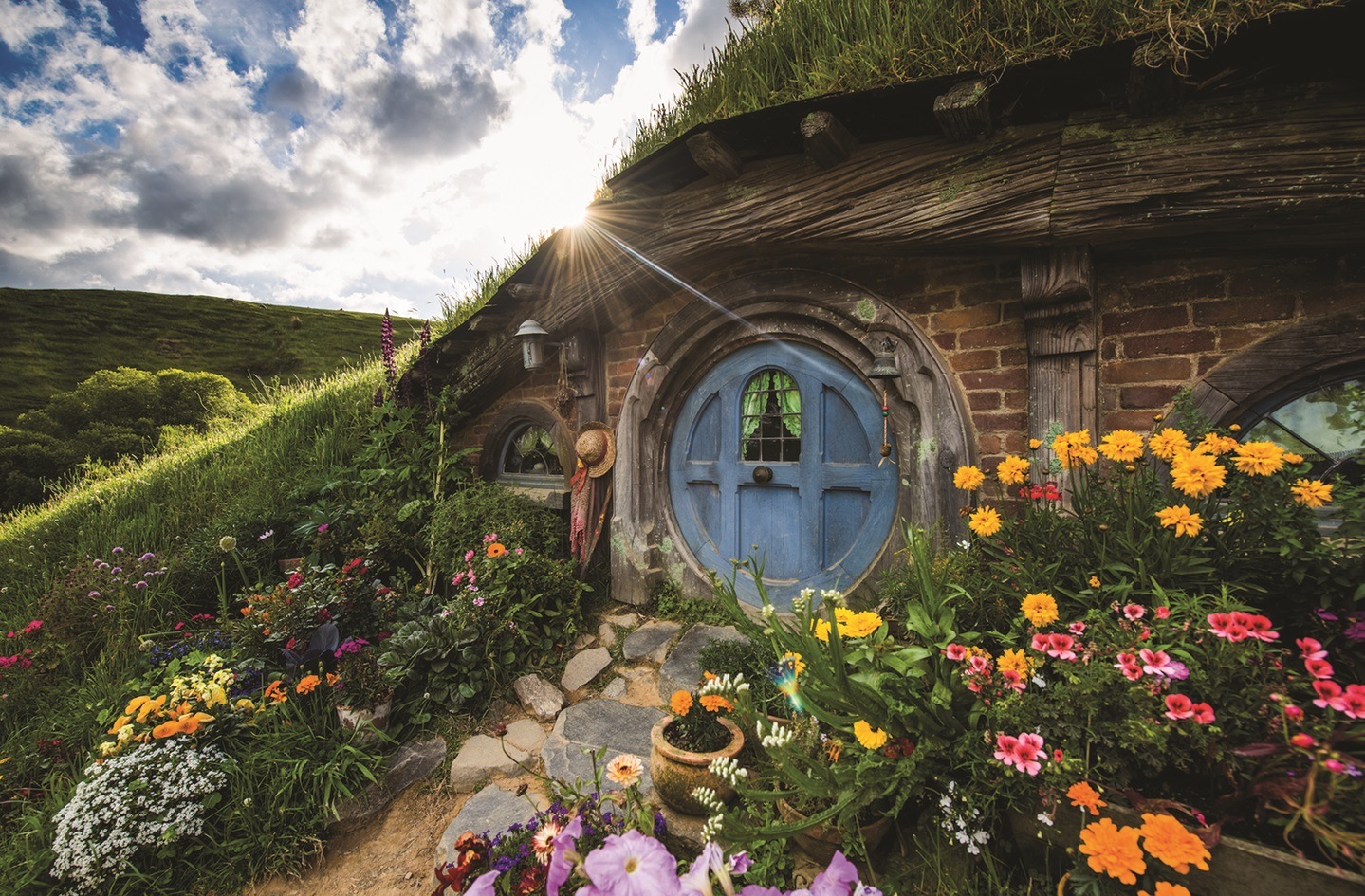 Heli Fishing
Not The Fly Fishing You Know
Allow us to organise a rock fishing adventure to remember! Experience a completely private fishing retreat in the rich and diverse marine habitat that New Zealand has to offer. Not only will you have a bird's eye view of the stunning scenery making up the land and seascape below, but you might also be lucky enough to see dolphins, whales, and stingrays. The trip duration is roughly six hours and a picnic lunch is included for you to enjoy while waiting for the big one to bite.
Helicopter: Squirrel AS355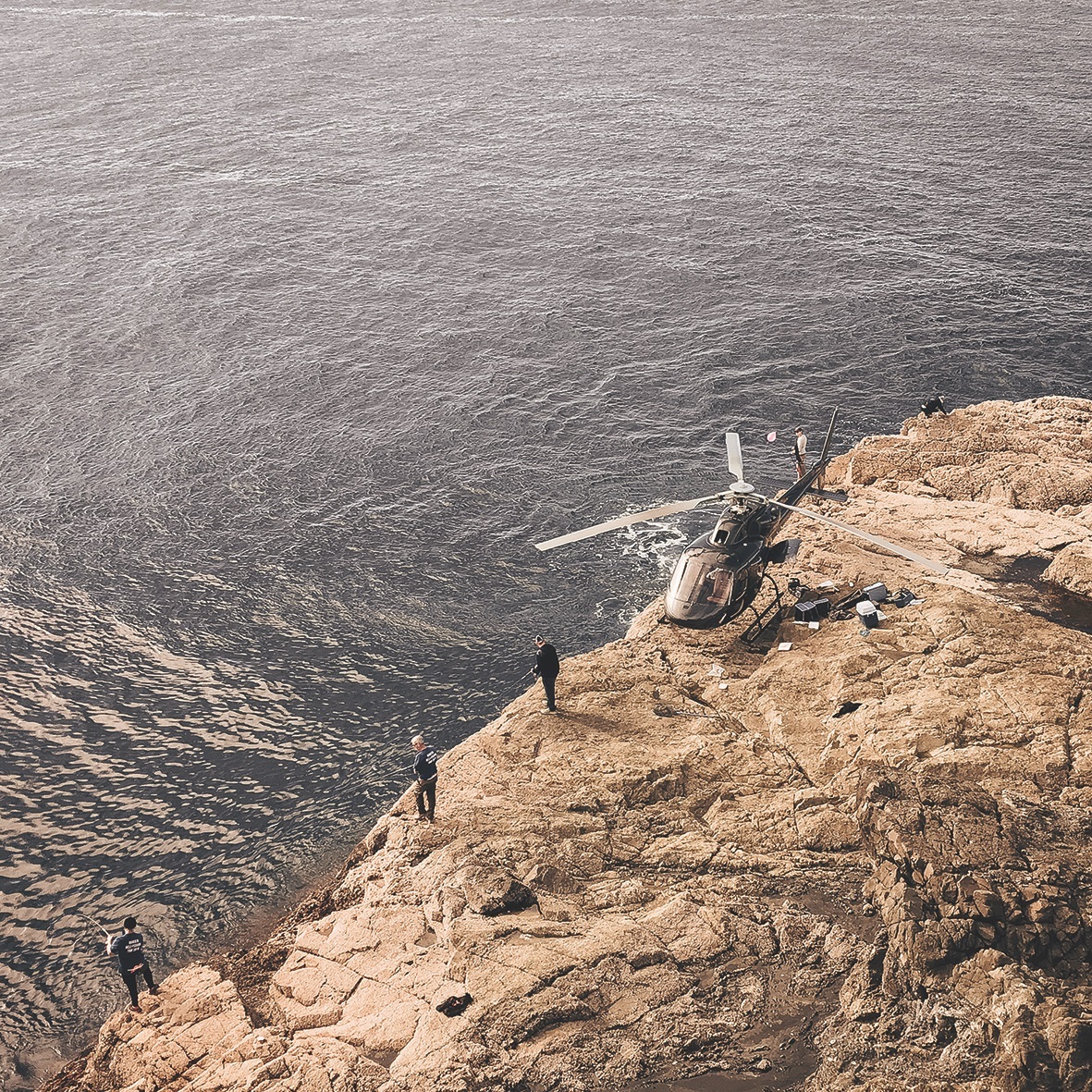 Hole in the Rock Heli Trip
Beauty in the Bay of Islands
We offer a unique opportunity with a local provider to take a helicopter flight around the Bay of Islands before landing on the North Island's iconic Hole in the Rock – Motu Kōkako. Step out of the helicopter, stand on the steep cliffs which reach over 150m high, and take in the breathtaking and humbling view that very few people are lucky enough to experience.
Helicopter: Bell Long Ranger Turbine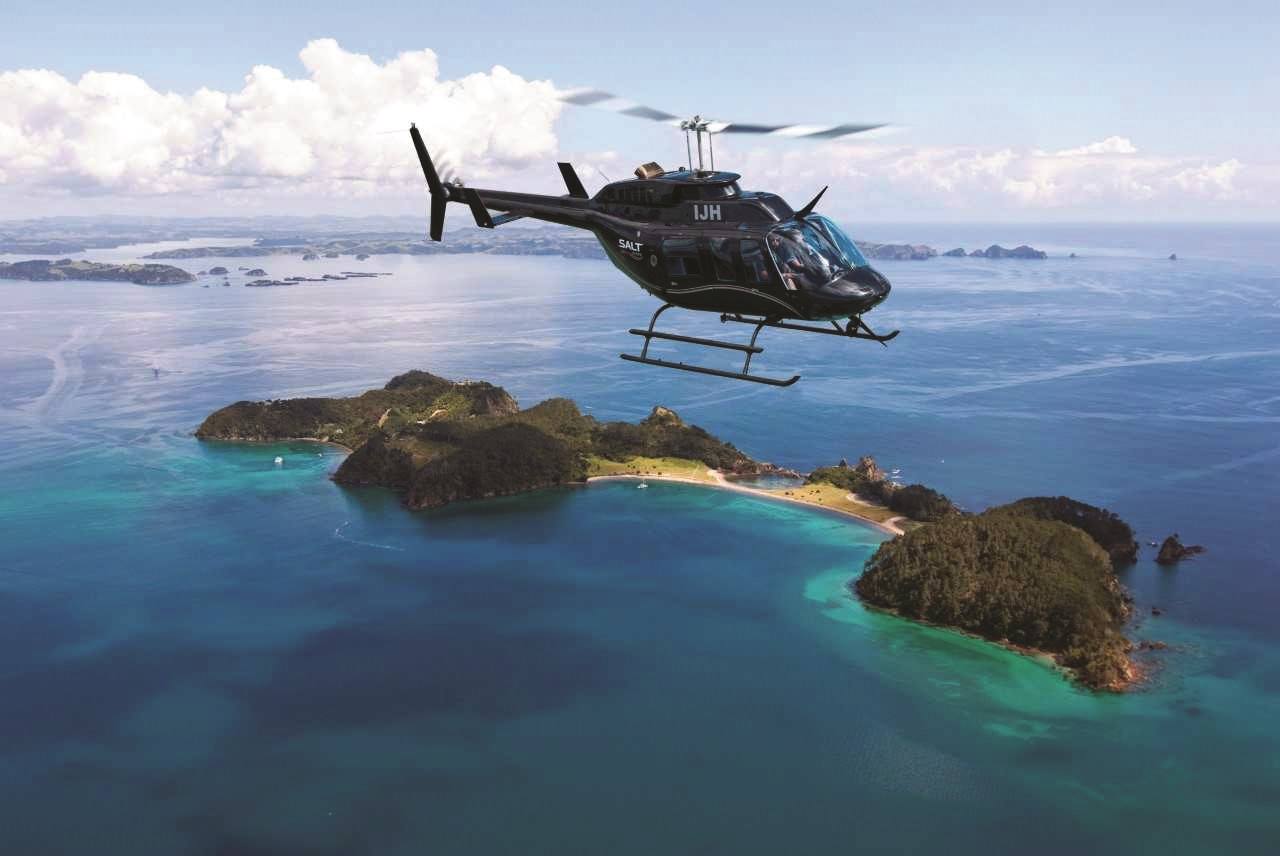 Heli Tour of Cape Reinga
Northern Extremity With Dune Surfing And Quad Biking
This option is for our adventure seekers! You will take flight in our helicopter to Cape Reinga for a tour of the far north, enjoying an aerial view of the famous lighthouse, 90 Mile Beach, and the stunning coastline. Dune surf your way down the Te Paki sand dunes and get your adrenaline pumping. A short helicopter ride later and you will find yourself in Henderson Bay exploring the remote beaches and scenery on quad bikes. This action-packed day will not disappoint!
Helicopter: Bell Long Ranger Turbine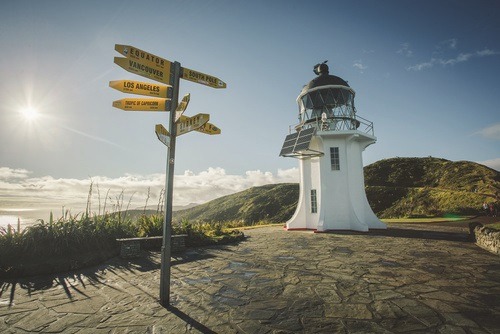 Helicoper Deals
If you are arriving or departing by helicopter you can receive a discount of up to 20% for any of our Luxury Helicopter Tours. This applies on the day following your arrival and the day before your departure. We will have our pilot and helicopter stay overnight, ready for your use!
Itinerary Creator
If you would like to create your own itinerary to make your trip to New Zealand unforgettable, just let us know your hot spots and we put together a unique itinerary. If we can fly there, we'll take you there! The sky is not the limit; it's your playground!
Please enquire for a quote.
Discounted Helicopter Tour Add-On's
Make the most of your helicopter transfer to Helena Bay Lodge by booking one of our discounted add-ons.
Scenic Flight
Fly over Helena Bay Lodge and continue north for a twenty-minute scenic flight over the Bay of Islands. This will give you the chance to see some of the 140 subtropical islands from the air. You will also get to fly over Russell, the first permanent European settlement and seaport in New Zealand. You will also view the Hole in the Rock, the Bay of Islands iconic landmark.
Waiheke Stop
Arrive in style and detour to Waiheke Island, located in the Hauraki Gulf, and stop at one of the beautiful wineries for wine tasting before continuing to the Lodge.
West Coast Route
Arrived by helicopter? Why not pick a different route for your departure? Head south and fly over Gibbs Farm and along the west coast beaches of Muriwai, Piha, and Karekare before making your way to Auckland Airport.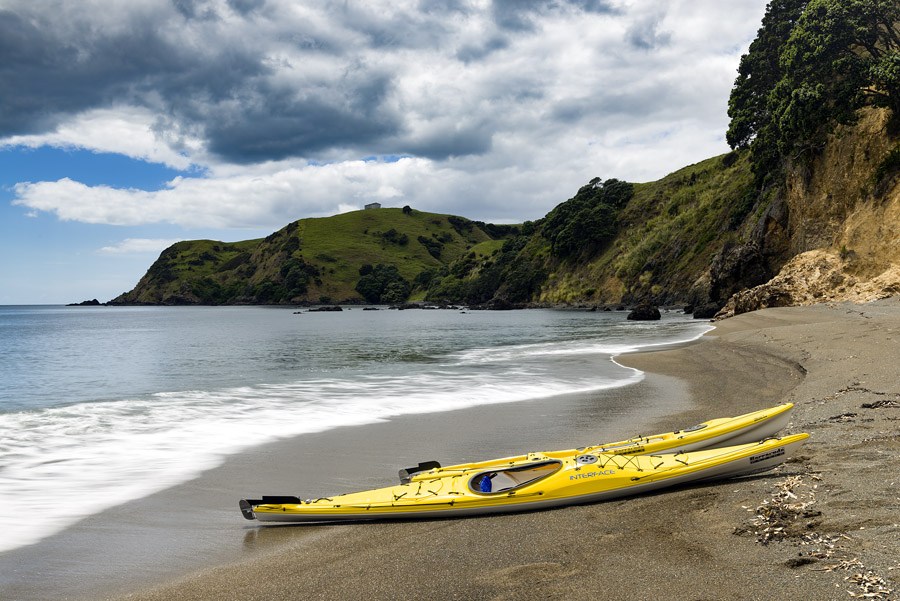 Kayaks and Stand-up Paddleboarding
We have a beautiful and fascinating natural coastline waiting for you to explore. We have top-of-the-range Barracuda kayaks to try, including fishing kayaks and our incredibly lightweight sea kayaks. Not only is it a great way to explore our property…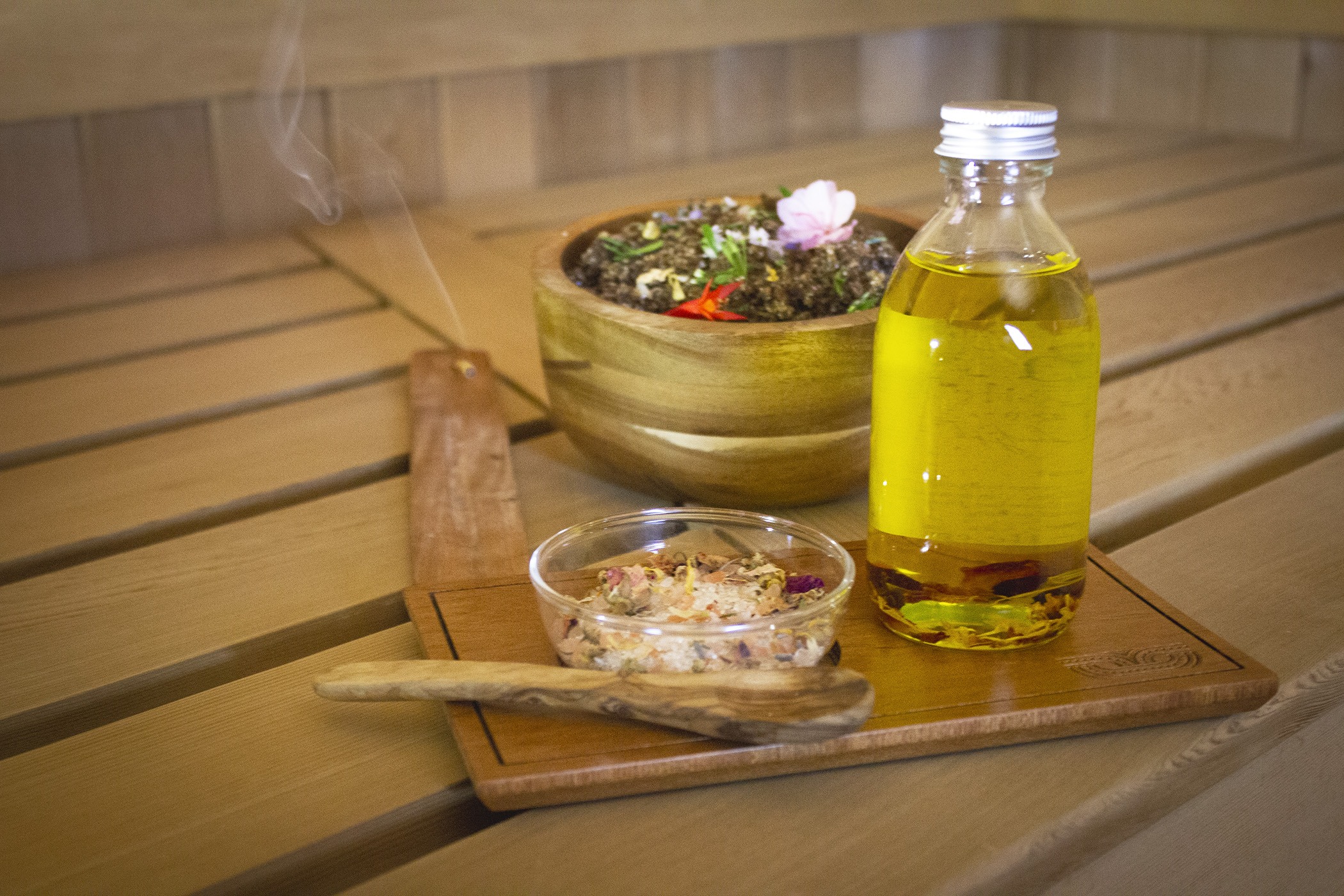 Massage & Facial Therapy
Indulge in one of our luxurious massage therapy treatments to relax muscles, soothe nerves, and revitalise joints for a healthier and happier you. We use Pharmos Natur products created purely from European medicinal plants to provide benefits from nature, by…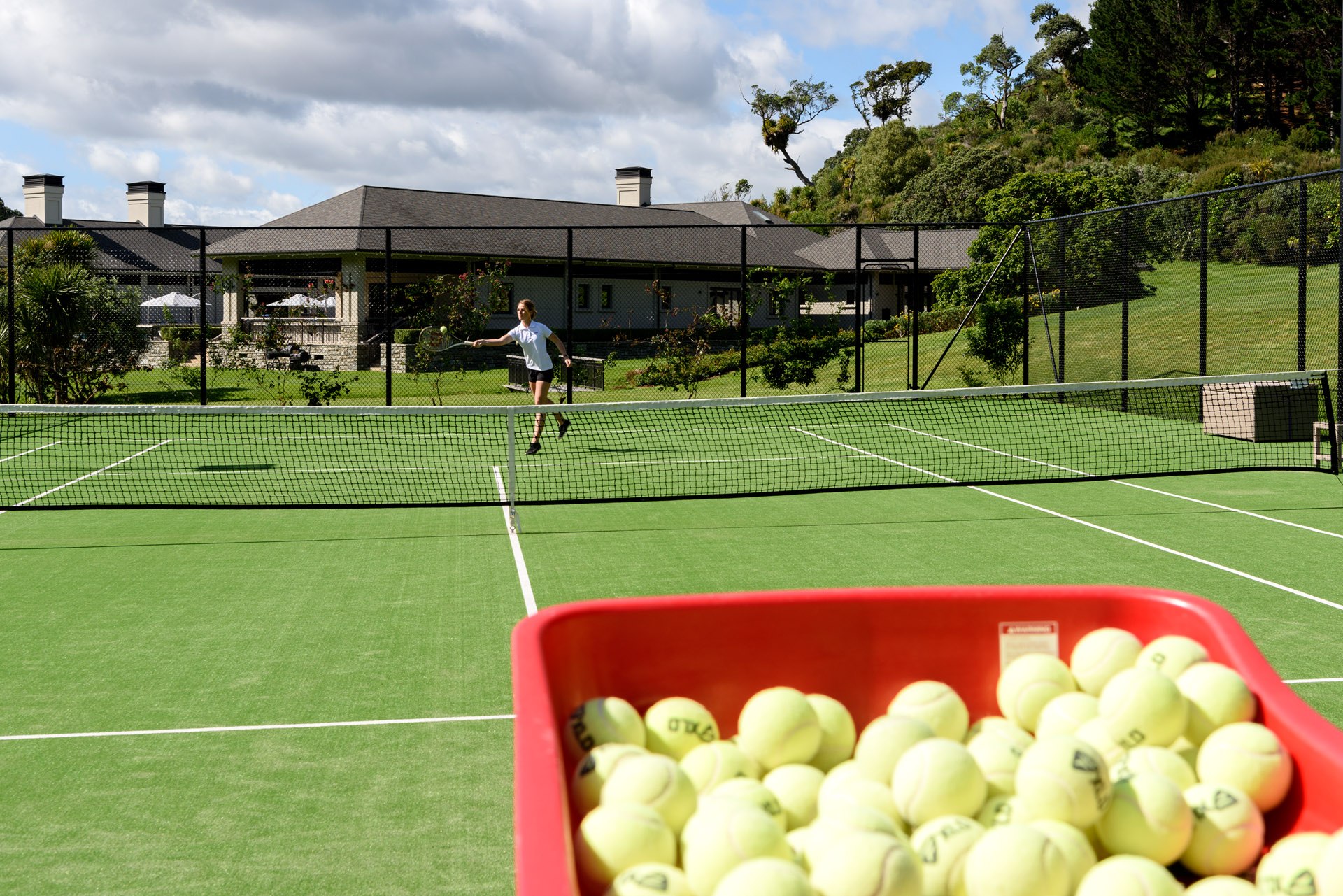 Tennis
Our tennis court is open to guests all year round and is floodlit for those who wish to play in the evening. If you don't have a partner to practise your backhand with, we have a tennis ball machine which…
Stay up to date
Sign up to receive our updates and learn more about our property, receive special deals, events and more.