Sophistication, speed and scenic splendour
Helicopter Transfer Special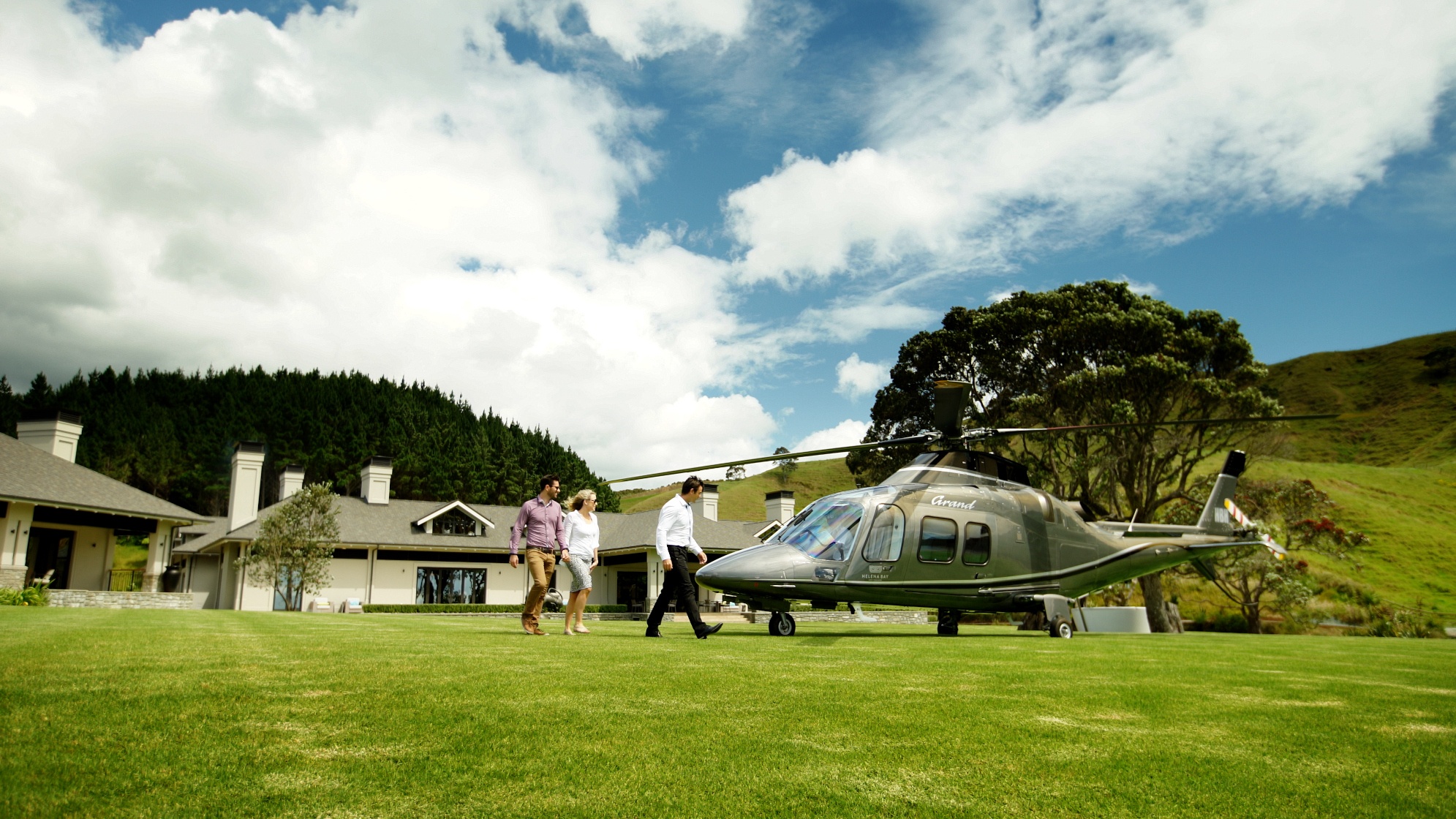 Airborne elegance
Get away for the weekend in speed, comfort and style in Helena Bay Lodge's own Agusta Westland 109S Grand, the only helicopter of its type in New Zealand. This VIP aircraft features an air-conditioned interior with leather seats, spacious cabin, high strength airframe and crash-resistant systems for passenger comfort and safety. It is faster than any other available to the public in the country, travels at speeds of up to 310 km/h and will have you at the Lodge in under 45 minutes from Auckland International Airport.
Sit back, relax and take in an aerial view of New Zealand's breathtaking scenery as you wing your way to the Lodge for an unforgettable stay.
This offer includes a return helicopter transfer between Helena Bay Lodge and your choice of Auckland helipad; Auckland Airport, Mechanic's Bay or Albany.
Stay up to date
Sign up to receive our updates and learn more about our property, receive special deals, events and more.